TV has changed quite a bit. So much so that TV is now more of a catch-all term for a style of entertainment as opposed to a literal medium. We watch "TV shows" on streaming services. We watch "TV" on phones and tablets. "TV" seems to really mean "Episodic storytelling" these days. Which is fine! I still watch some television live, and not just sports, but I have no complaints about jumping on Netflix or HBO Max for my TV entertainment.
Over the last couple of years I have done a series of articles where I look at television's history in five-year increments. Granted, as a historical reflection of where things stood, this is maybe getting less utile. The world of television doesn't necessarily change a ton from year to year, in terms of innovation. However, each year different events happen. Different shows debut, others end their runs. It's always worth looking back at the history of TV to see what the landscape was like. For starters, let's jump into the year 2017, a time when streaming was already in effect.
In terms of events, this was not a terribly notable year. Honestly, the biggest TV event was weirdly tied to the world of film. However, the Oscars telecast is also a TV event, and in 2017 we got perhaps the most-memorable thing to ever happen at the Academy Awards. La La Land was announced as the winner of Best Picture, but then it turns out Moonlight won. I still have a distinct memory of watching that moment. You can't say that about the Oscars all the time.
In the world of sports television, Tony Romo became the lead analyst for CBS, and he quickly became a big hit. Now, it just feels like he is ensconced in that role. We get used to change in the world of sports awfully fast sometimes.
Hey Arnold and Psych both returned with TV movies, though I admittedly didn't watch the Hey Arnold movie. I grew up watching that show, but never really dug it all that much. Speaking of things I grew up on, Mystery Science Theater 3000 returned after being gone for over a decade. There was a new host in Jonah Ray, new voices for the puppets, new Mads, and also a new home. MST3K returned on Netflix, something that did not exist when it last aired. I was excited, and I did enjoy that first new season. However, it was never a perfect fit between medium and program. I wasn't surprised it only lasted two seasons.
In terms of new shows, we got The Young Pope and Riverdale, two shows that seemed to really just lend themselves to memes more than any real popularity. The Marvelous Mrs. Maisel debuted on Amazon, and it would eventually win the streamer an Outstanding Comedy Series Emmy. GLOW, an underrated Netflix gem, debuted as well. So did Ozark, an overrated Netflix gem. All in all, though, not a remarkable year of new television. Although, we did get Young Sheldon. I wonder if he ever hung out with the Young Pope.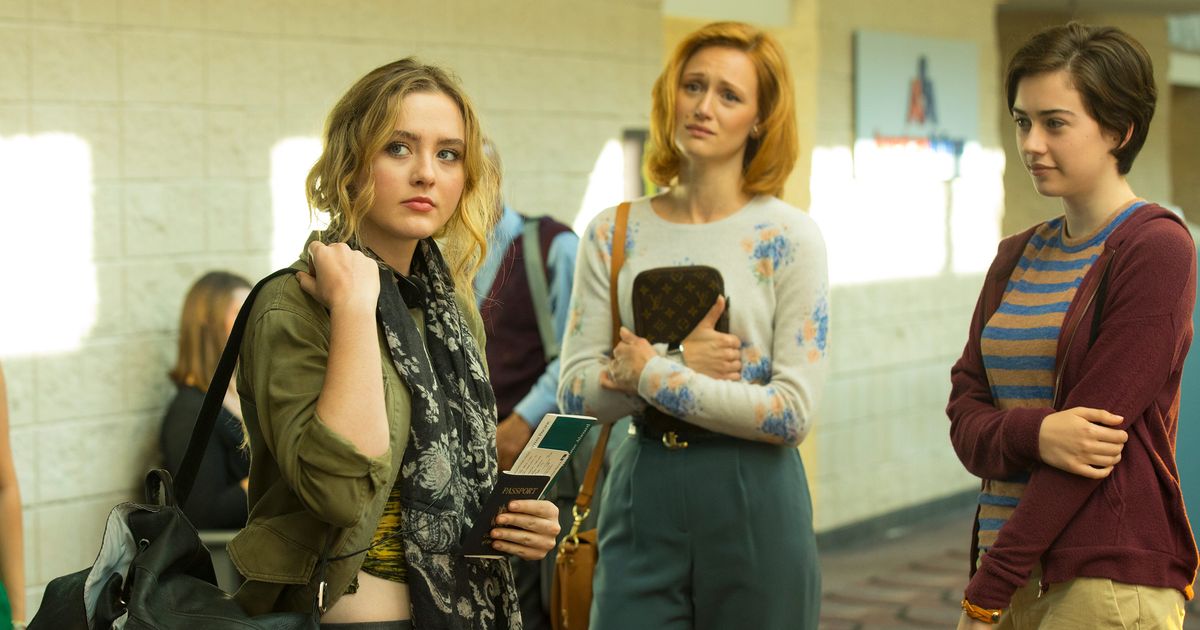 Halt and Catch Fire, a show I really liked, ended its run. So did The Leftovers, which is admittedly bigger news. The Mindy Project also ended, though to me it ended when it was booted by FOX. I never watched it on Hulu.
There was also a notable milestone, as SpongeBob Squarepants aired its 200th episode. That's a long run for a scripted show. Also, it speaks to a sporadic airing schedule. After all, SpongeBob first aired in 1999. It took almost 20 years to air 200 episodes. Hey, better late than never.