Are you a fan of madcap, joke heavy comedy? How about parodies of classic cartoons? Then Harvey Birdman, Attorney at Law might be for you. The show takes the forgotten Hanna-Barbera character of Birdman and turns him into an attorney. He's not the only one. Harvey takes on clients from all over the Hanna-Barbera universe, usually in parodies of themselves. The Scooby Gang, Fred Flintstone, and even Boo Boo Bear all appear. Harvey Birdman doesn't care about continuity or logic. All it cares about is the jokes. Oftentimes, they land quite well. In terms of Adult Swim comedies, Harvey Birdman is right up there with the best, and you can watch the show on HBO Max right now. If you are just looking to sample the show, here are five episodes we'd recommend.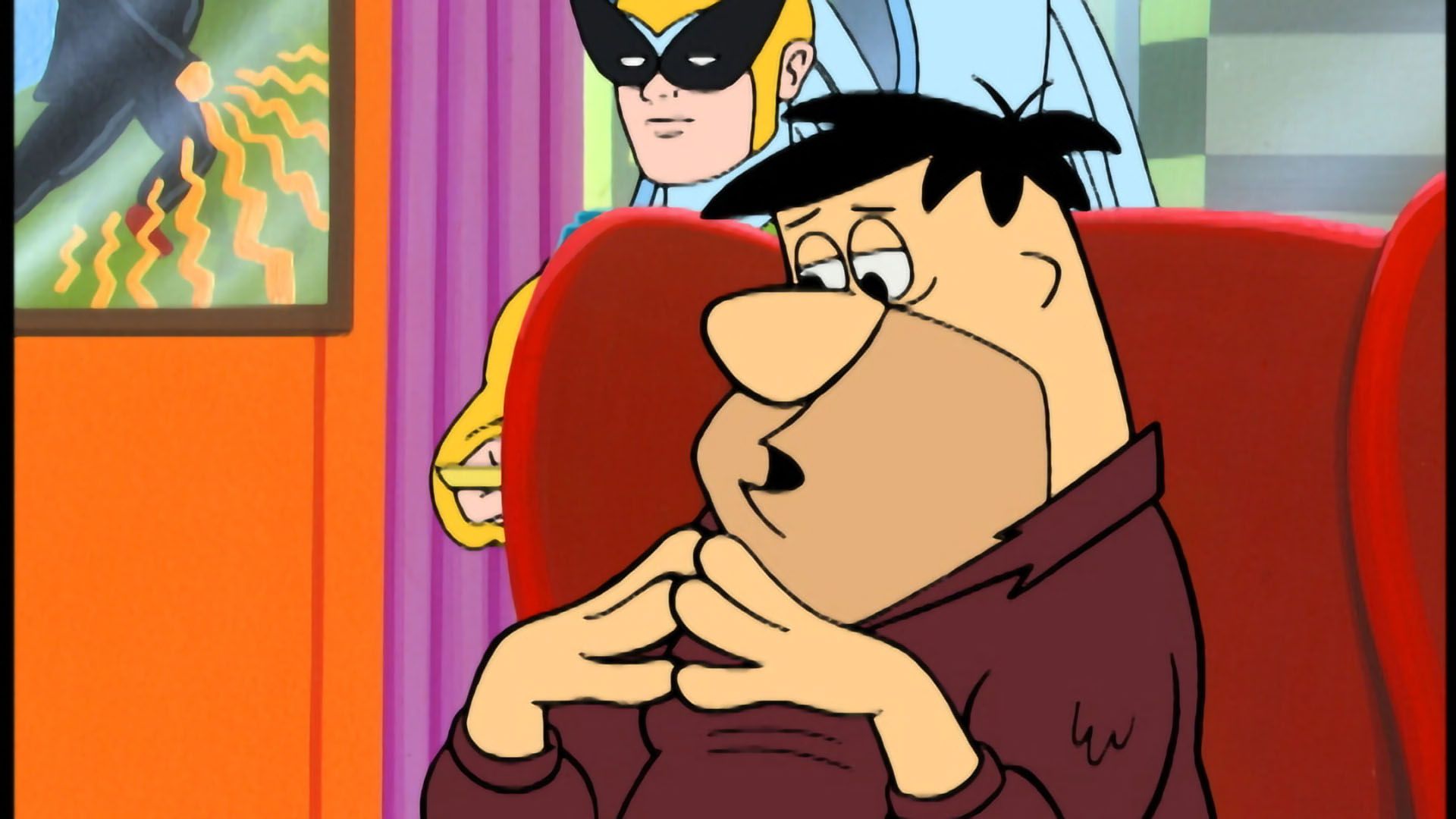 1. "The Dabba Don"
The style of parody that Harvey Birdman does is highlighted quite well in "The Dabba Don." Fred Flintstone is recontextualized as a mob kingpin. Harvey takes his case, but is he in over his head? Speaking of heads, just how many severed (cartoon) heads can end up in one person's bed in about 12 minutes of screen time? You'll find out!
2. "SPF"
In a parody of overwrought addiction episodes, "SPF" seems Harvey getting addicted to…tanning crème. Oh, it's crème. You'd better believe it's crème. Naturally, it's his amoral assistant Peanut that gets Harvey hooked on the stuff. There's a case that Birdman is working as well, but it's less important here.
3. "Blackwatch Plaid"
Phil Ken Sebben – voiced with aplomb by a not-yet-super-famous Stephen Colbert – is a great character with an iconic laugh. He's also a terrible boss. When his office is "burgled" he decides to put everybody under constant surveillance all the time. We get a riff on the terror alert level system that the Department of Homeland Security had introduced, and also a chance to see some "real life" versions of the Harvey Birdman crew.
4. "Turner Classic Birdman"
This shouldn't be the first episode you've watched, but once you've gotten the gist of the show it's well worth watching. Robert Osborne, the longtime host of TCM, introduces a classic "Birdman" cartoon. Indeed, the episode makes use of footage of an old episode of the Birdman show that the character was taken from, but with whole new dialogue put in to cram the episode with jokes.
5. "Beyond the Valley of the Dinosaurs"
Hey, in a show where there are no rules to the universe you can do a time travel episode if you feel like it. Harvey and Peter Potamus are taken back to a time of cavemen and dinosaurs through Potamus' hot tub, and it doesn't go great for Harvey. It goes better for Potamus. And for Phil Ken Sebben when he gets there. It's a funny episode that's easy to wrap your head around even if you don't know Hanna-Barbera cartoons or haven't watched much Harvey Birdman. That makes it perfect for this list.