Why am I even talking about retail stores, you will wonder? Everyone is busy optimising digital spaces, increasing their page authority and dragging their shop to where the customer would first set eyes. Improving your digital presence is crucial, and so is your look and feel for retail spaces.
It's not just shopping. It's an experience.
With the boom of the Internet of Things, more people are reliant on their gadgets. They are more likely to shop online than go to a brick and mortar store. With the lockdown restrictions, more stores have to bear the brunt of the declining economy. It was inevitable. Retail stores were declining, and lockdown only escalated the situation.
After the restrictions are lifted, people will come out of their den and get back to shopping offline. And shopping online and picking your clothes offline is an entirely different experience. When you are browsing online stores, you are only fulfilling your needs. But when you are walking down the high streets, going in and out of stores with plenty of shopping bags, it's an experience. It feels liberating to pick and try out dresses. You keep on putting things in your cart and realise your bill is only at the payment area.
You get impulsive when shopping, but it de-stresses you. And when the shopping area is a sight to behold, you would stay a bit longer and enjoy the ambience.
Local Vibe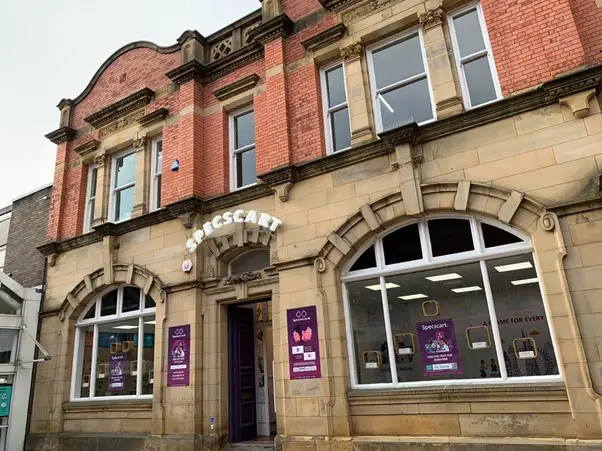 The Elizabethan houses of England, the dramatically placed castles of Scotland with ridges and rocky islands, the British 'Pompeii' Skara Brae all make you feel the local vibe. You can feel the culture and heritage of the bygone era. Remembrance of the 19th century can be still felt with the red bricks of Manchester city and bustling there are plenty of retail outlets with a marvellous appeal. You can hop into any shop and feel the aristocratic vibe.
The town of Bury in Greater Manchester is one such place, where the local vibe has not faded away with modern architecture. You can hop into any shop, buy designer clothes or designer glasses frames while enjoying the ambience.
Modern and brutalism architecture is slowly eating away the Great Britain skyline to adapt to more modern and practicality. You might find it as a speck in the skyline, but it also represents the changing time.
Interact and Engage
One thing that online shopping has taken away is the smiling and dedicated faces of salespeople. You might find the human interaction in the store a bit pushy. You feel the urgency to buy the product even when you do not need it. And with online shopping, you can abandon your cart without minding anyone.
Getting a helping hand at a mall might get bothersome, but you can get better advice too. You might feel they will be biased for their products. They need to sell after all. But often, we get genuine answers. You might find one salesperson among many who will help you with actually buying something you want.
Building Trust
Suppose, you broke your glasses, you will order them online. You will keep on feeling iffy until they are delivered to your doorstep. Your trust in an online store and a traditional store will vary. You will not believe in a newly opened digital store. You are more likely to order from a store offline. It's just ingrained in our minds. A digital store can vanish the next day or not address your issues, but a brick and mortar store is less likely to do so.
Trust is a feeble thing. It takes a lot to build it and little to break. Adding a better look and feel will make you a bit more trustworthy and less like a dine and dasher.
Innovative and Customer-centric
The look and feel of a retail outlet are important. The more innovative the appearance, the more people are attracted to it. And if it is customer-centric, the occasional window shoppers might enter the doors and do some impulse buying.