The famous marijuana plant contains two significant cannabinoids – delta-9 tetrahydrocannabinol (THC) and Cannabidiol (CBD). These two compounds are pretty standard, with varying effects on the body.
Over the years, there has been various research into the effectiveness of CBD. It is a compound that can address multiple health issues in humans and bring about significant health improvement. The mixture has become widely accepted such that the Food and Drug Administration has approved its use for prescription purposes at the Federal level.
Since CBD has proven to be a promising field, there are indications that the compound might help improve and protect the brain. It enhances brain development, protects the brains against damage, and can help slow down some brain diseases like dementia, Alzheimer's, etc.
For anyone considering the use of CBD oil to improve brainpower, here are six ways CBD makes such happen:
1. CBD can Reduce Inflammation
Nature designed inflammation as a protective mechanism for man to ensure survival and makes the body resilient against disease. However, inflammation can get excessive, which is not good. Neuro-inflammation sets the stage for various neurological conditions in humans. According to research, inflammation sets the stage for various health issues like Alzheimer's, depression, stroke, and memory issues. Also, some evidence agrees that inflammation might also make people get fatigued and brain fog.
CBD, however, can limit the rate of inflammation in the body based on research. According to a study, CBD was able to reduce neuroinflammation in a study involving mice. By beating down brain inflammation, CBD can help bring relief to some neurological conditions.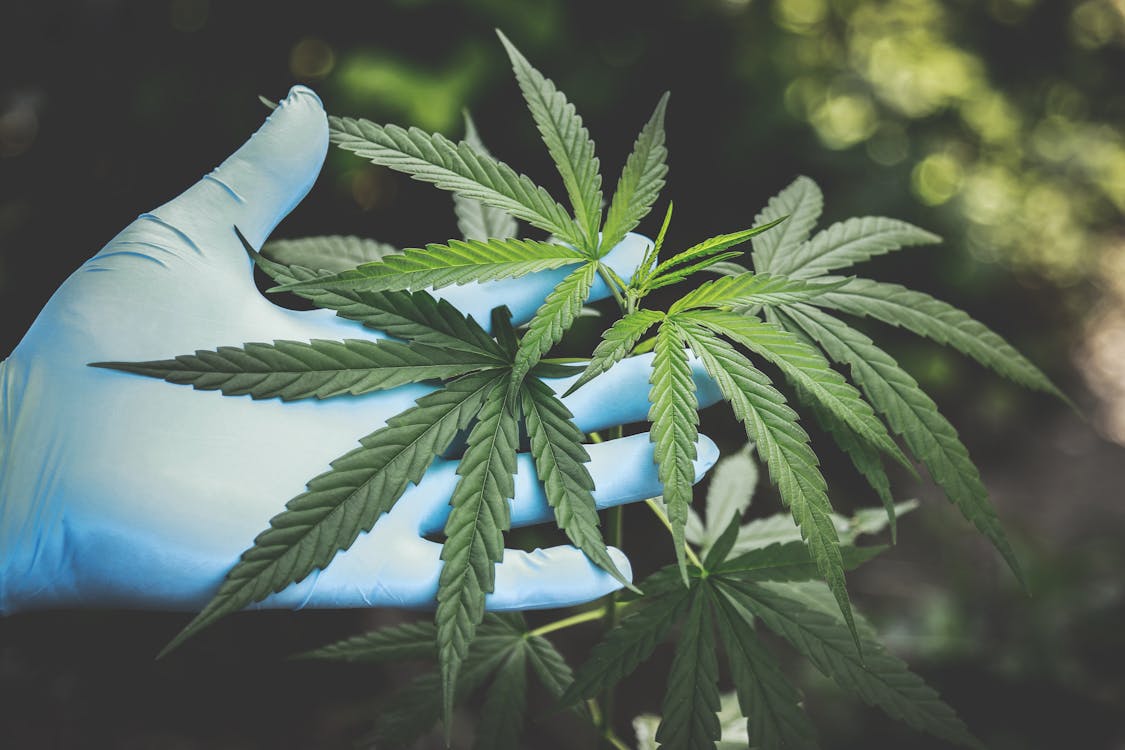 Photo by Aphiwatchuangchoem from Pexels
2. CBD Boost Amygdala Activity which Relieves Anxiety
A group of cells is located at the base of the brain known as the amygdala – a vital part of the limbic system that helps make sense of emotions. CBD can help block CB1 receptors, which aids anxiety, and trigger CB2 receptors, which help induce relaxation of stress in the body and brain.
According to a neuro-imaging study, it was revealed that CBD could bring down anxiety in humans by triggering the limbic system. As a result, when the brain is about processing terrifying facial expressions, it reduces the connection between the amygdala and the anterior cingulate cortex.
Also, there are great tasting CBD oil for sleep which also has a relieving effect on anxiety.
3. CBD Interacts with the Neurotransmitters
There are chemical messengers in the body responsible for communication called neurotransmitters. Such messengers are brain chemicals that move signals between nerve cells to carry information.
A neurotransmitter is responsible for informing your heart to beat, skin to feel, mouth to talk, etc. It also affects mood, sleep, concentration and could be disastrous when not balanced. Factors responsible for the false alignment of the neurotransmitters are stress, neurotoxins, prescription drugs, etc.
In a study involving animals, CBD boosted the levels of neurotransmitter glutamate and serotonin in depressed mice. The brain's prefrontal cortex is responsible for personality, mood, and various functions that have a high reliance on serotonin. Glutamate is also a neurotransmitter in charge of learning.
4. CBD can boost Blood Flow which improves Memory
Loss of neurons and cells in the brain, essential for healthy signaling in the body, is expected as we age. Through research, it has been shown that CBD can improve memory processing by boosting the flow of blood to the hippocampus. This is part of the limbic system that is found in the medial temporal region of the brain.
Even though this study was conducted on healthy volunteers, victims of cognitive decline now have hope that CBD can boost blood flow to their brains.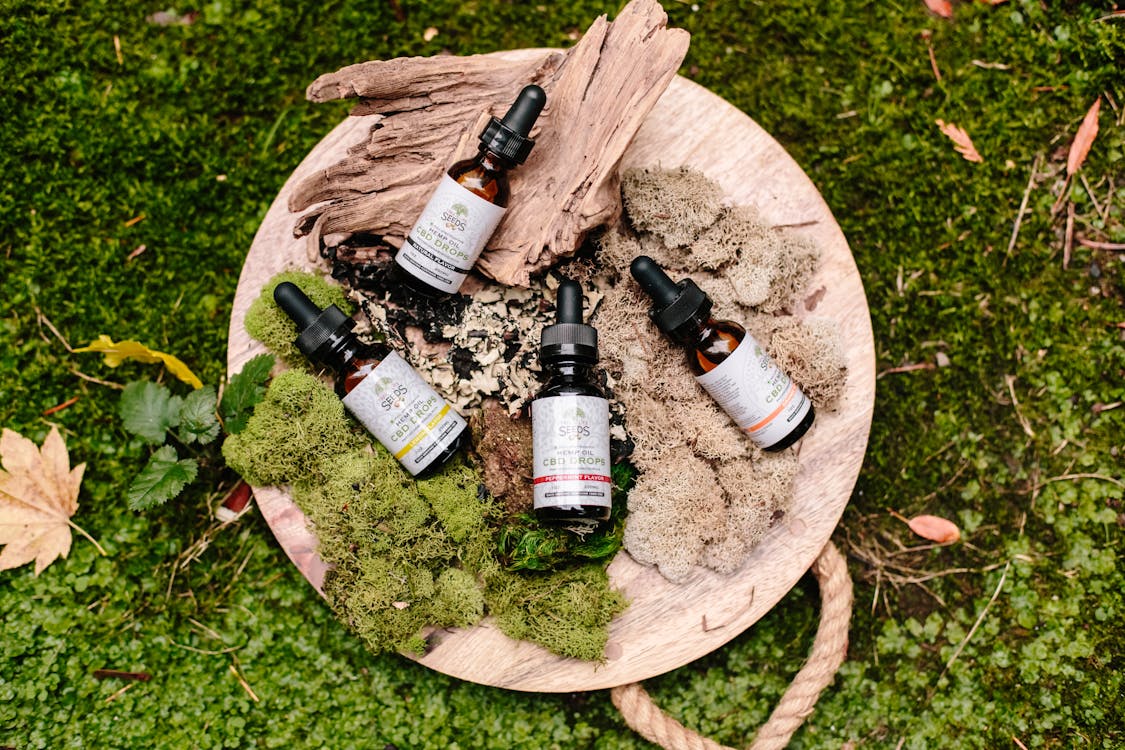 Photo by Tree of Life Seeds from Pexels
5. CBD Fights Oxidative Damage
One factor responsible for a surge in brain-related disease at old age is excessive oxidative damage from free radicals. This makes it essential to protect your brain from such radicals, which are the natural consequence of being alive.
Free radicals are a by-product of metabolism. Constant exposure to toxins in the environment like CO, UV light, and tobacco also trigger free radicals. Poor diet and excessive stress also set the stage for abundant free radicals in the body.
One major factor that combats free radicals in the body is antioxidants. This is where CBD comes in, as it is a powerful antioxidant with a strong neuroprotective capacity. Its protection is similar to that obtained from Vitamin E and C.
6. CBD Reduces the Degree of Brain Cell Excitation
There are times the brain cell becomes excessively active, which causes damage as a result of excessive stimulation in a process known as excitotoxicity. This might be due to a severe and traumatic brain injury, hearing loss, stroke, and degeneration of the central nervous system, including Alzheimer's and multiple sclerosis.
Almost all age-related brain disorder traced to neurodegenerative disease has some level of glutamine-dependent excitotoxicity. It is also the principal mechanism in epilepsy. Over the years, however, there have been series of research into the possibility of CBD as a treatment for such disorder.
A study by Pretzsch considered what CBD does on brain excitation and inhibition systems. Based on the findings, the team realized that CBD could "adjust" the level of GABA+ and Glx metabolites, which is primal to the regulation of excitatory and inhibitory neurotransmission in the autistic and epileptic brain.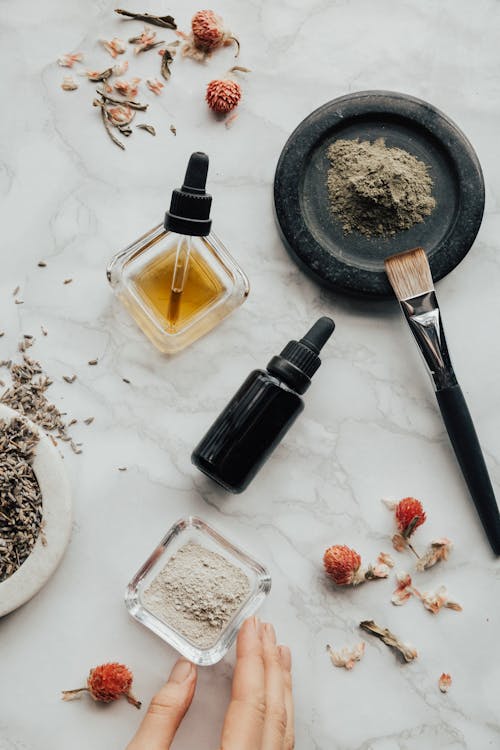 Photo by Daria Shevtsova from Pexels
Conclusion
Without a doubt, CBD is one of the best things that happen to a man. It is a promising substance with the ability to handle a wide variety of health issues. There are clear indications that CBD may benefit the brain, but we need more research to establish its potency.