Recently, I saw a commercial where Steve Carell was playing Santa. Well, it seemed like an ad for a longer ad, like a short film that's also secretly an advertisement. I feel like last Christmas they did the same thing with E.T. (the extraterrestrial). This ad had already crossed my path, as people were talking about it on Twitter, saying they want Carell to play Santa in an actual movie. Apparently dressing as Santa in one episode of The Office didn't cut it. Would I be good with Carell as Kris Kringle? Sure, but this also got me thinking. Namely, I don't know if I have ever really liked a performance as Santa Claus in a movie or TV show. At least, not an animated TV show.
There have been a lot of truly bad Christmas movies, which is part of it. Have you ever seen the Santa Claus where he does battle with the devilish Mr. Pitch? How about Santa Claus Conquers the Martians? There's an Ernest movie with Santa, as well as Santa with Muscles, which stars Hulk Hogan. Miracle on 34th Street is corny to me. That Santa isn't bad, but not a performance I really like. It's a little sweet, a little corny. Even some of the animated Santas aren't up to snuff. Have you seen The Polar Express? It's nightmarish visually.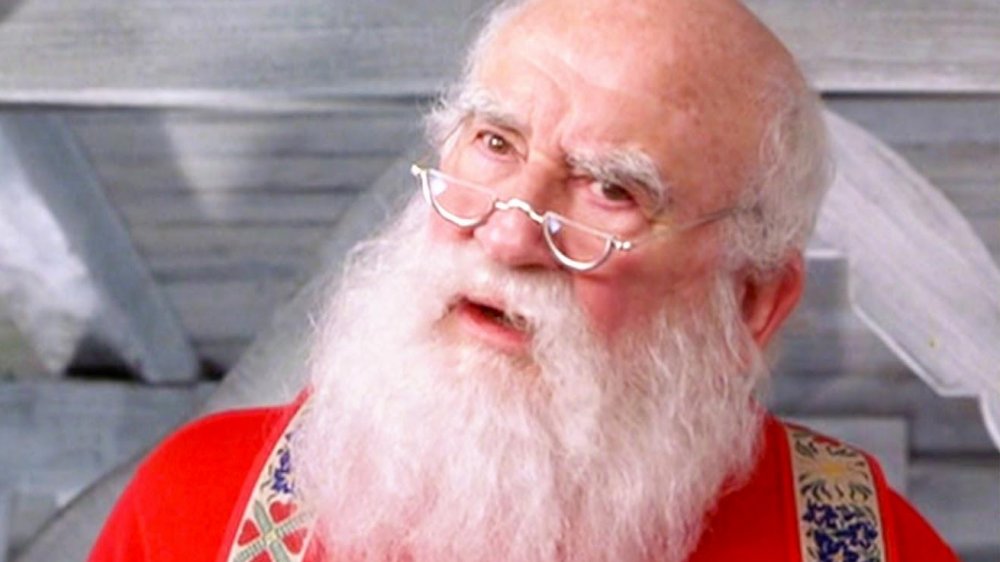 Admittedly, I haven't seen Elf, where Ed Asner plays Santa Claus. He might be good as Jolly Old St. Nick. While there are many issues with Tim Allen, he's actually not terrible in The Santa Clause. I mean, he's basically just doing his schtick. His Santa is not much different from Tim "The Tool Man" Taylor on Home Improvement. Allen mugs and does his voices, but he's adequate in an adequate holiday film. Even Bad Santa doesn't cut it. Dan Aykroyd wears a ratty Santa Suit and beard in Trading Places, and that's a funny bit, but that movie is pretty mediocre.
You know what might be my favorite Santa Claus that isn't animated? The Santa from that M&Ms add they have shown every year forever. It's not even in high definition but they keep showing it. That Santa only has like one line, but that ad is pretty funny, and that Santa nails his line before he faints. Maybe Santa Claus only works in ads? Then again, John Travolta gives a truly terrible Santa performance in those new commercials he's in. There are no rules I can adhere to here I guess.