For my recommendation for your weekend watching this week, I am sticking to my movie pairing plans. I will have three movies to recommend you connected in some way, all on one service to maximize efficiency. It'll get you through a lazy Saturday or Sunday. This week, I decided to go with Netflix as the streaming service of choice. Hopefully you're looking for some throwback laughs, because I've got three '90s comedies for you. Which isn't easy to find on Netflix, because they have very few '90s comedies on the platform these days. Still, I've got a nice trio for you.
OK, so it's still early in the day. The Sun is shining. Kick things off with Clueless. It's about as '90s of a movie as you will find. It will get you right in proper mood. I don't love this movie like a lot of people do, but Clueless is a good, funny comedy. Except for one scene when some of the kids are at a house party swerving back and forth while sitting on a kitchen counter which for reasons I don't fully understand aggravates me as much as just about any scene I've seen.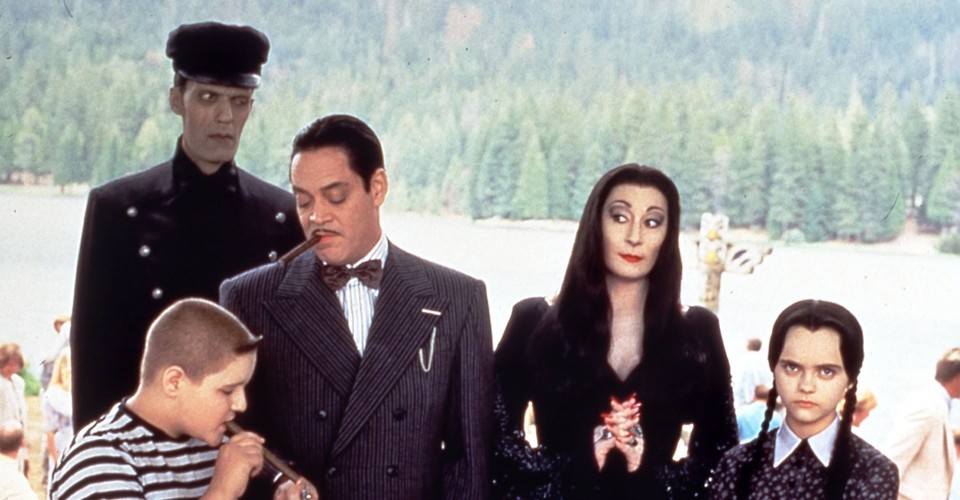 After that, it's time to get mysterious and spooky. Yes, it's practically whiplash to go from Clueless to The Addams Family, but you'll manage. The cast of the Addams Family film is fantastic. It's a little more macabre than the TV show, but it also has a higher budget so it's not basically taking place in one room with, like, Don Rickles stopping by. A lot of people say the sequel is better, but that one isn't on Netflix.
Then, end the evening with Patrick Swayze in drag. That's right, it's To Wong Foo, Thanks For Everything! Julie Newmar. Swayze, Wesley Snipes, and John Leguizamo play three drag queens from New York stranded in the Midwest en route to Los Angeles. It's a fish out of water comedy with a message of equality. Plus, Julie Newmar is name dropped right in the title!
After you spend a day watching these three '90s comedies you might look in the mirror and find that you have spontaneously developed the Rachel haircut.