Nowadays, there are countless soul foods but among the top activity is gardening. For some, it's a profession, while for others it is more of a hobby. In any case, gardening is the perfect food for the soul because it spending time around plants, and nurturing them has a calming effect on our mind and body.
If we do this often, then we are able to prevent and combat conditions such as anxiety and depression, which are plaguing the modern world. Add to this benefit the fact you get to spend hours on end outside in nature and you will soon discover why gardening is among the top soul foods.
Reducing stress
Perhaps people in Antiquity or the Middle Ages lived a more perilous existence but the pace of their lives much slower than today, so they didn't stress out as much as the modern man. Often called the 21st century's mental health epidemic, stress has the power to seriously lower the quality of life.
Alongside the ability to reduce the symptoms of the aforementioned anxiety and depression, gardening improves the general mood of every person. You don't have to be under stress for gardening to put a smile on your face.
Enjoying the color green
Apart from benefits for mental health, gardening is a great opportunity to spend time outdoors, surrounded by greenery. Time spend in fresh air won't just help you breathe freely but it will improve your eyesight.
Different colors have been known to affect humans differently and the color green is the hue of relaxation. Observing a green surface, which is the colors of plants, helps you relax and de-stress at the same time. In addition, resting your eyes will have a positive effect on your eyesight which is probably strained by staring at various screens that emit high-energy blue light detrimental to your eyes.
Feeling better about yourself
Greenery set aside, spending time in the garden will have a positive effect on your self-esteem as well. Namely, through landscaping, mowing the lawn, and taking care of the plants, you achieve preset gardening goals.
At work, goals often elude you, while gardening offers a chance to make it every time and thanks to hard work and the effort put in. In the long run, you start feeling a real sense of achievement, which raises your self-esteem.
A world of your own
Most gardens are located behind the place where you live or perhaps at the roof of the apartment building. In some cases, city dwellers travel to community lots they share and work with other people. Wherever your garden might be, you are bound to receive some level of privacy there and definitely escape the speedup world of today.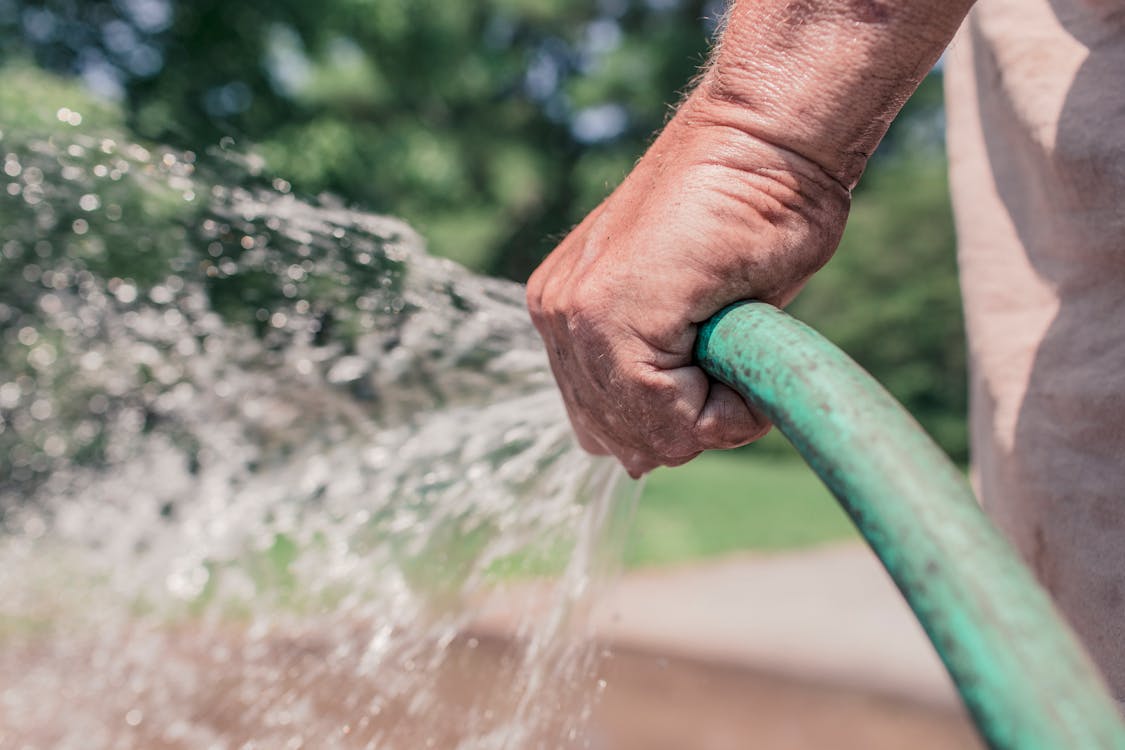 In this sense, a garden is more than a physical location, as it is also a place inside your mind where you can unwind. By painting the fence, trimming the bushes, and mowing the lawn, you are actually sprucing up your own train of thoughts. A garden is truly a realm you can righteously call your own. To archieve this you can ask Pearland garden care experts. 
Connecting with other people
Although you are able to conjure up a world of your own in the garden, gardening is not a solitary hobby. You are not the only person out there caring for plant life, so you should mingle and meet new people, as well as strengthen old relationships.
Boding with your children
For instance, gardening is the ideal activity for bonding with your kids. Parenting and gardening go hand in hand, as you can teach your children valuable lessons about life, e.g. just like a plant needs water and sun to grow, so do other people need love and care to flourish in life.
The little ones should be given a plant of their own to take care of, teaching them the importance of responsibility. This is perhaps a better solution than buying them a pet because a plant that dies won't cause nearly as much pain as a kitten or a puppy passing away.
Meeting other gardeners
As mentioned earlier, you get a chance to garden alongside other people at community allotments. These folks are probably in love with nature as much as you, so you are bound to have common topics to talk about, even if you come from different social backgrounds. Who knows, your love for greenery might get you some useful business contact.
Even if you prefer to take care of your plants in the peace and quiet of your property, you are likely to get in touch with other people. None of us were born green thumbs, so we are likely to ask seasoned gardeners a number of questions from the right time for planting to which gardening equipment is the best.
Tools of the trade
Speaking of gardening equipment, these are no ordinary tools, such as kitchen appliances or the power tools you keep in the garage. No, gardening tools are really toys for grownups to play with out in the open all day long.
From a 50ft garden hose to the trowel, all the equipment used for gardening should be carefully selected and of the finest quality. In order to enjoy gardening, you need durable tools that won't break after a couple weeks, which is often the case with cheap tools you buy for a seemingly low price.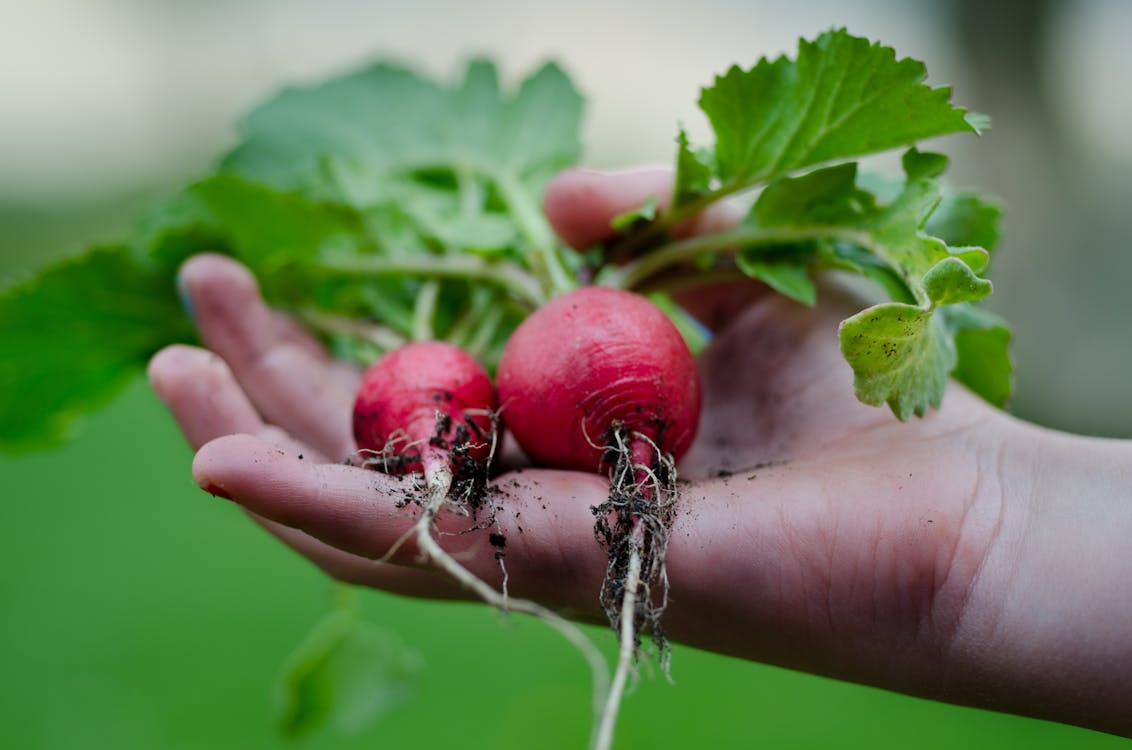 If you handpick the tools you will use every week, you will enjoy gardening more. Ergonomic tools will give you a sense of control which is intrinsically connected with an increase in self-esteem described a few paragraphs above.
Falling in love with imperfections
Landscaping a great method to beautify your garden but no matter how much you measure and cut precisely, nature isn't fond of perfection. This inability to garden within an inch's precision is actually a good thing.
Since the garden is perpetually imperfect, you will always have a reason to trim or cut something, allowing you to express your creative side. There are so many factors you won't be able to predict, so prepare for a number of setbacks up head, from bug invasions by bugs to inclement weather.
Over time, you will stop perceiving something that doesn't work out the way you had hoped as a bad thing but rather as an opportunity for growth. In other words, you will stop blaming yourself for all the failures in your love and learn to embrace imperfection as soul food.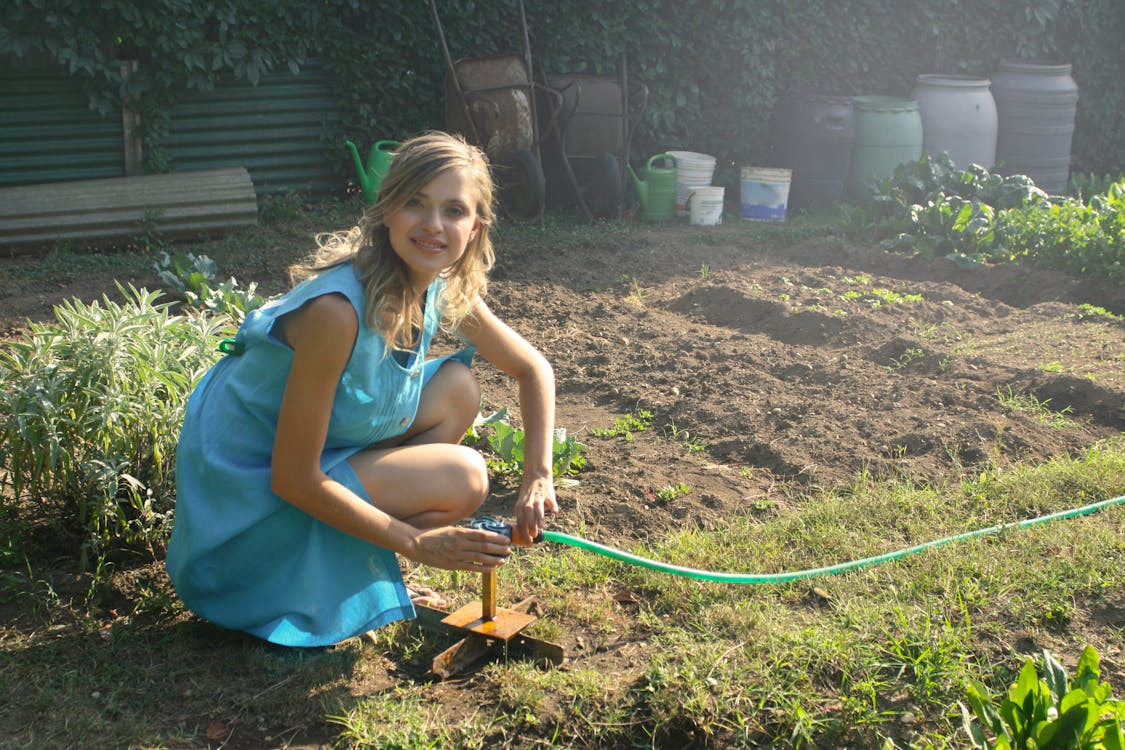 Once you become a skilled gardener, you will understand life better and won't be a fatalist anymore. You will realize that a mistake with a plant or with a person is pretty much the same in the sense that it is amendable:
The plants are suffering in the Sun? No biggie, replant them in the shade.
Taking things easy
Creating a beautiful garden (including vertical ones) is before all a process that takes time to complete. If you experiment one season with a seeding method that doesn't do well, there is no need to despair, as the next season is always there.
That is one of the great lessons of gardening: there is enough time to realize your every goal. Furthermore, the trial and error method strengthens this stance, as no mistake is fate land there is always time to set things straight.
Acceptance is important for your mental health
Our souls ache because we find it hard to come to terms that we are unable to change the outcome of many things in our life. This is perfectly normal, as humans are control freaks that want to influence as many factors as possible. Gardening, on the other side, teaches us that we are not in control but rather Mother Nature is.
You cannot revive plants, make rainfall, or make seedlings grow faster. Acceptance is important for our mental health and gardening humbles us to the point we start accepting things as they are. After a while, you will be grateful you made the change, as your garden's biorhythm synchronize with the one of nature.
Persistence is a virtue
Acceptance and taking things easy don't mean that you should give up easily and become a lenient gardener. Investing your heart and soul in the garden goes without question, as you need to learn the valuable life lesson of never giving up. Plants are ideal for practicing persistence because you will need several tries to get bananas to grow in your backyard or to achieve the desired color of the flowers.
Practicing a mental presence
The reason why people aren't happy is the fact they don't really live in the present. We are haunted by memories from the past and we worry too much about the future. This only raises our stress level, so it is up to gardening to appease us by teaching us to reside in the present moment.
Since we feel protected inside the garden, we are able to relax and practice mindfulness. While planting a tree, for instance, there shouldn't be anything else bothering us. Such a Zen moment is one 0f the greatest benefits of gardening, so don't be surprised you see a perfectly trimmed garden inside a monastery or a shrine: the monks know this as well.
A good workout
So far, we have mostly been pointing out the mental benefits of gardening but the soul literally needs good exercise. Namely, many people underestimate the effects of gardening on the body's muscle structure, thinking that hoeing doesn't count as a good workout.
The truth could not be more different, as the machines made for the gym actually seeks to replicate muscle movements of working in the garden. The secret lies within the variety of motions you make while mowing, plowing, pruning, trimming, etc. These motions are highly repetitive by nature, so they constitute a workout better than you would get in the gym.
Getting started
The first benefit for the soul occurs the moment you take up gardening. Simply getting started has a huge impact on your mood and you start feeling positive already. By the time you extend the hose reel and learn which plants like the shade, the smile on the face is already there.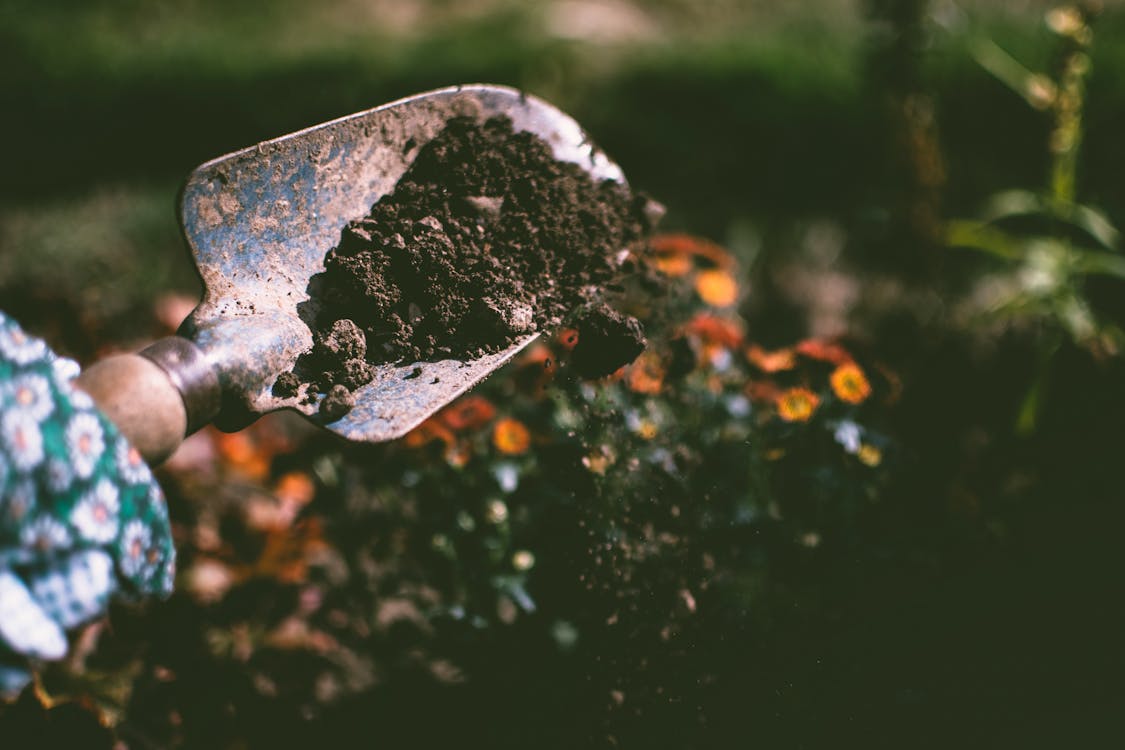 After listing the top health benefits of gardening, we can truly say that gardening is food for the soul. You will learn to listen out to nature and be attentive to your own wishes and desires, improving your mental health. Add a good workout to the equation and you get the greenest soul food out there!