It's summer. The dead of summer. The dog days of summer. This would also, normally, be blockbuster season. We'd all be heading to the theater to get out of the heat and into the air conditioning and to watch the biggest films of the year. This summer, though, that isn't happening. We've lost summer movie season. We've lost blockbuster season. Also, as a result, I'm losing stuff to write about. With all that in mind, here is my list of the five best Marvel movies, which will surely not cause any kind of disagreement.
5. Guardians of the Galaxy
Like most people, I wasn't familiar with the Guardians of the Galaxy before the movie was announced. I also only knew James Gunn as the weirdo who made Troma films and stuff. I was pleasantly surprised by this movie. It's funny, but it also has some great action. Plus, it was the first Marvel movie to really explore space, which was fun.
4. Iron Man
The very first is still one of the best. Some of my affinity for this is probably because it was the first. It was fresh. Robert Downey Jr. was great as Tony Stark. A lot of world building begun. It's just a really strong movie, and it was carrying a lot of weight. Had Iron Man failed, the Marvel Cinematic Universe may have failed.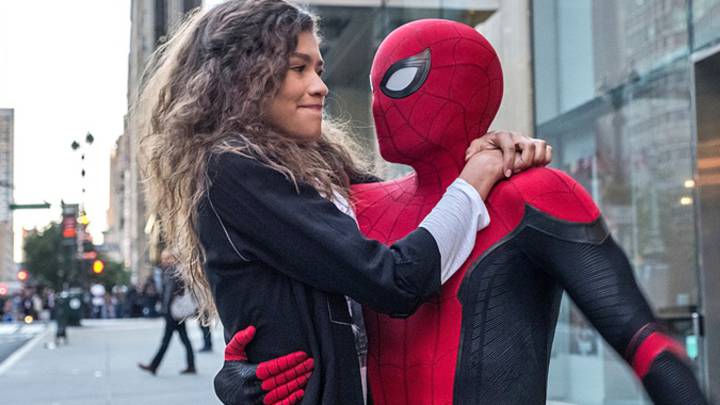 3. Spider-Man: Far from Home
This is the most-recent Marvel movie we've actually gotten to see. I really dug Homecoming, and Tom Holland is really good as Spider-Man and Peter Parker. I like the globetrotting fun of this movie, which features Peter and his classmates touring Europe, and Mysterio is a fresh idea for a villain, which is impressive at this point.
2. Thor: Ragnarok
The first two Thor movies are the worst Marvel movies, so talk about a major jump forward. Thor: Ragnarok is the funniest Marvel film. They totally changed the Thor character, and it really worked. Cate Blanchett and Jeff Goldblum just happen to be awesome as well. I also really dig the color palate of this movie. Ragnarok has never been so much fun.
1. Ant-Man and the Wasp
Yeah, I'm sure this is not a popular choice. I don't care. This movie is really good. Paul Rudd is great. Michael Pena is great. Michael Douglas brings gravitas. There is a lot of strong comedy in this movie, almost as much as Thor: Ragnarok. I just like the action elements of this movie better. It feels more clever, in a way. The movie just hums and fires on all cylinders. Clearly, I have an affinity for comedy. I also have a lot of affinity for Ant-Man and the Wasp.