When you watch the Oscars, there are always thing to watch for. One of the things is a surprise or two. By the time the Oscars telecast happens, so many other award blocs have given out awards. It sets a narrative. Pundits have pored over the nominations and made their prognostications. Some of the awards already feel like they are locked up. Honestly, this year's Oscars really feel pretty written in stone at this point. If they go as expected, there will be some nice moments, and people will be happy if the movies and actors they like win. However, a surprise can make, or break, a night. After all, last year there were two surprises. One was Olivia Colman winning for The Favourite, which people liked. The other was Green Book winning Best Picture, which made a lot of people quite unhappy.
So where are the potential surprises this year. I can seen a couple of smaller ones. Like, if Toy Story 4 doesn't win Best Animated Feature, that's probably a surprise, right? The same with American Factory not winning Best Documentary Feature. Where's the fun in that, though?
I'm thinking more of the acting awards and Best Picture and Best Director. In both cases it's "1917" that has become the favorite. However, the favorite not winning is not the same thing as a surprise. If Martin Scorsese beats Sam Mendes, that's not a surprise. If Jojo Rabbit wins Best Picture, that's a surprise. It's also not happening.
No surprise is coming in Best Supporting Actor. Everybody is too famous and beloved to surprise, and also Brad Pitt is definitely going to win. I don't think a surprise is coming in Best Supporting Actress. Laura Dern is going to win. I could see a surprise in Best Actor. Joaquin Phoenix is going to win, but I could imagine Antonio Banderas or Jonathan Pryce winning. The odds are highly against it, but it's not impossible to imagine.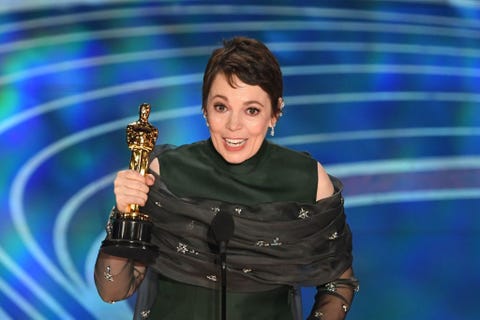 The best place to find a surprise, though, may be Best Actress. That's where it happened last year. Glenn Close was the favorite. Nobody had seen The Wife, but Close kept winning awards. She was "due" for an Oscar. It was finally going to happen…and then it didn't. Colman won. This year, Renee Zellweger is nominated for Judy. Nobody has seen it, but she's "due." Do you see where history might repeat itself? If Saoirse Ronan was older, I could easily see her taking it. However, the Oscar voters may figure she has plenty of time. Charlize Theron became Megyn Kelly in Bombshell. Scarlett Johansson is nominated for two acting Oscars. Clearly the voters love her. Will they love her enough to give her an Oscar for Marriage Story in a weak category? If you want a surprise, keep an eye out for that. Of course, then it won't be a surprise anymore.