The idea of studying in complete silence without any peep from anyone is a myth. Some people prefer the quiet when they study. But for many others, this doesn't work. There are those who love studying in a busy café, seated amongst all the fuzz and buzz. Others love putting their headphones on and listening to some background music. The prime study environment is different for everybody.
If you don't thrive in a quiet library or a corner at your house, you might want to try some study music to keep yourself focused. But, if you do choose to pursue the idea of music for studying, you should definitely find the right type of music and soundtrack to listen to.
This is the challenge – to choose the music for concentration. A wrong choice will distract you or even make you anxious. The right choice can make you the most productive you've ever been. So, in this article, you'll find out what your options are, and what music is most used for studying.
1.   Classical Music
When you sit down trying to juggle some ideas for your essay, a lot of things can help you with this. You could read these unique free essays to get some motivation and inspiration, as well as see what quality academic writing should look like. And, you can put on some classical music in the background to keep your study juices flowing.
There are many benefits to listening classical music, some even linked to relieving symptoms such as anxiety and mild pain. But, in terms of your studying, classical music is known to be the best focus music you can find today.
Among the many classical composers used by students, Mozart is most popular. Listening to Mozart is said to result in the so-called 'Mozart effect'. Studies have linked this music to more effective learning, and even concluded that it makes the students smarter by improving their spatial reasoning.
2.   Jazz Music
If classical music is not really your forte, you might want to switch to another relaxing genre without lyrics to distract you – jazz. Listening to jazz has its perks, and not only because the music is wonderful. It's good for reducing stress and boosting the focus levels.
In the midst of all your exams and your papers, it's nice to have something to get rid of your biggest enemy – stress.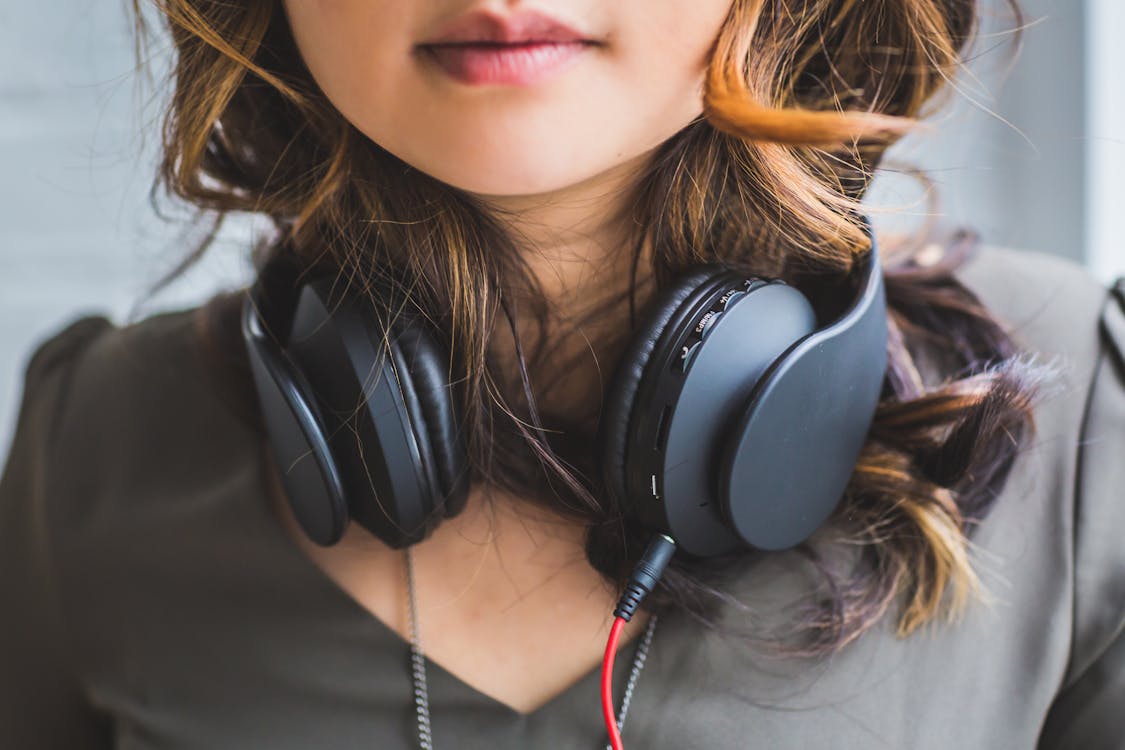 https://www.pexels.com/photo/close-up-fashion-female-girl-373945/
3.   Background Noise
This isn't exactly what you'd define as music, but many people have reported that background noise such as nature sounds helped them focus. Background noise and nature sounds are widely used for relaxation, even in spa and massage centers. They are also used to treat insomnia symptoms. If waves soothe you and help you relax, this is what you should listen to when you study.
4.   World Music
World music is innovative, creative, and interesting to listen to. Find songs played by Indian stringed-instruments, flutes, and drums – ones without lyrics. Don't turn them on loudly and try to focus on the task in front of you. If it helps, world music is your cure for better concentration.
This type of music is considered to be a modern version of classical music, though it differs quite a lot. Even so, the effects are much similar. So, if you're up for something fresh and don't like the classical hits, this is definitely a great alternative.
Conclusion
The only way to find your study music is if you try and listen to different types. You'll know when you've made the right choice. Once you turn your music on, it will instantly fade into the background and you'll be able to focus on your studies more effectively. If it doesn't work for you, you'll notice that it distracts you and clouds your study. This is when you need to move onto the next music genre or, tweak your study environment differently.
---
Joshua Robinson is a composer and a piano player. He has spent over half of his life playing music, listening to it, and making amazing music that people enjoy. According to Robinson, there's nothing stronger than music to your senses, and most people don't even realize how great of an effect music has on them.