Going to a tropical island or spa resort sounds like a perfect vacation, but what if you could have that all the time? This is where your backyard comes as a wonderful place to relax, spend time with your family and host the best parties. From the cozy lounge area to picturesque landscapes, here are 7 exotic ideas to transform a basic backyard into a luxury getaway.
1.   Invest in a swimming pool
It may be a considerable investment, but having a swimming pool will be the ultimate luxury getaway in your backyard. Even the simplest one will make a lot of difference when the summer comes and you need a place to cool off.
Choose a size that will allow you to keep some other relaxing zones in your backyard like the lounge and dining area. A lush garden full of palm trees, fragrant flowers and stone details will be perfect to give tropical vibes to your pool and make it more refreshing.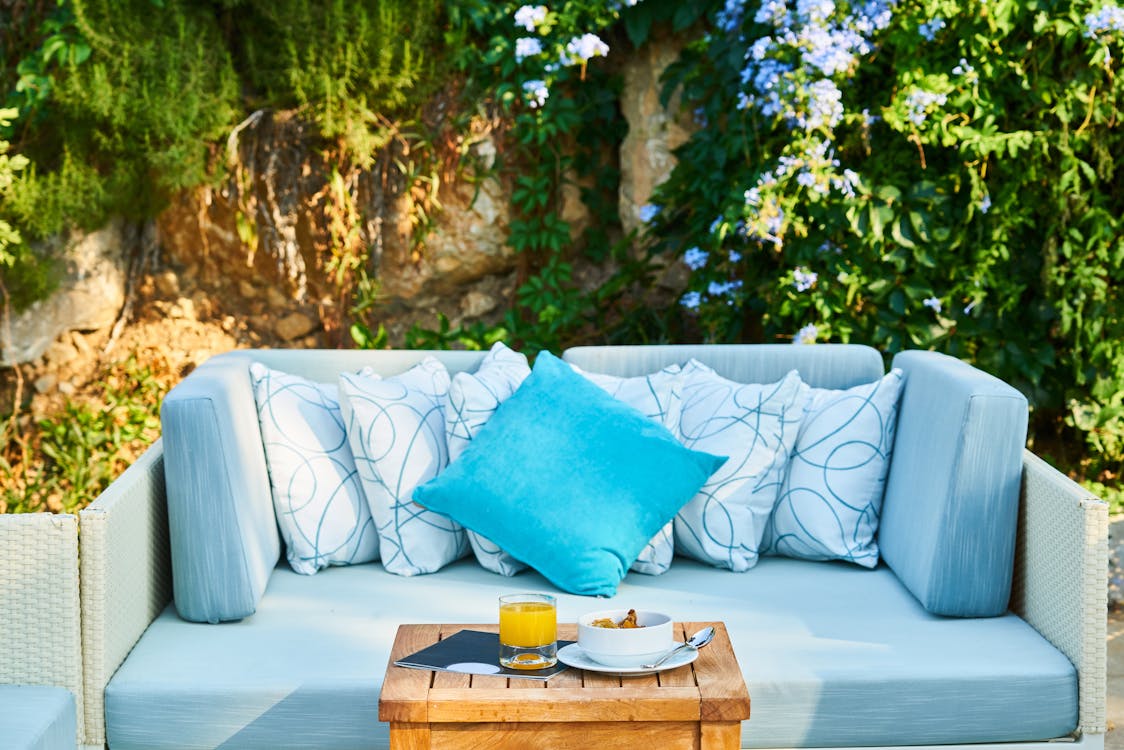 2.   Make the seating area comfier
If you are looking for ways to upgrade your seating area, replace the benches and hammocks with swing sofas. They are comfortable and relaxing while at the same time being visually sophisticated, especially if you pair them with a large coffee table and a fire pit reviews.
If you want something more traditional yet elegant, opt for creating an outdoor living room. Place the furniture under a gazebo and decorate it with plush pillows for a soothing ambiance. Lay down a colorful rug to make the area more interesting and add tall flowery plants to create a relaxing oasis.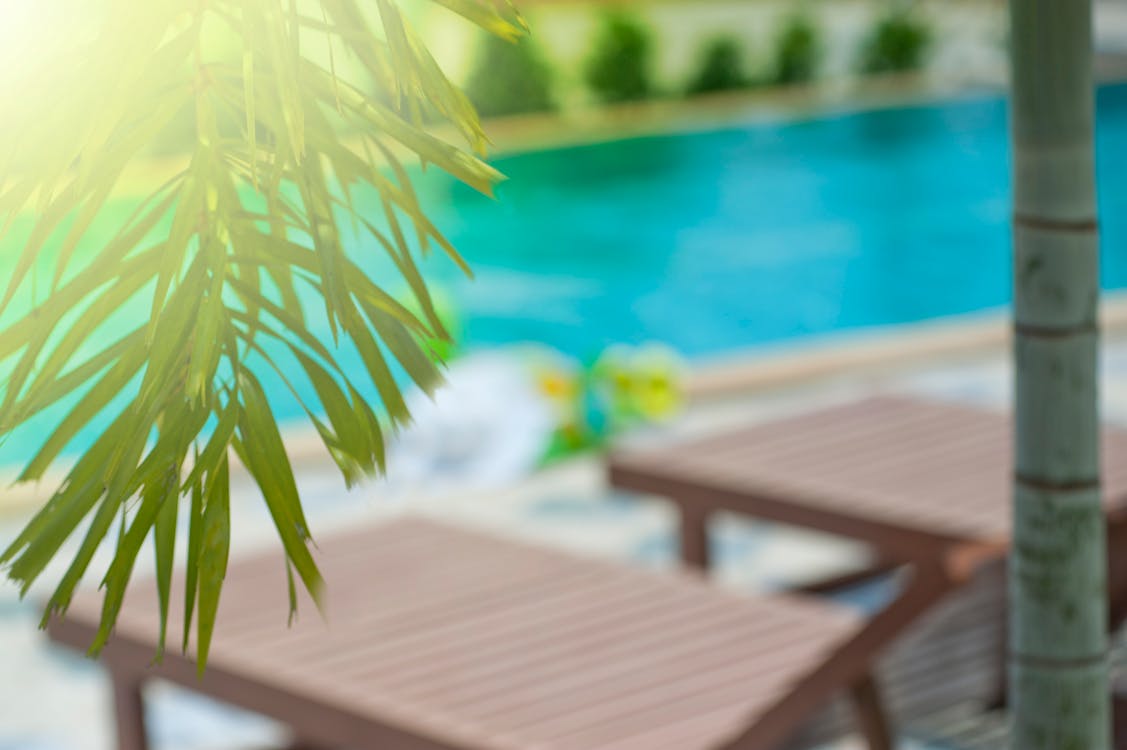 3.   Create a mood with lighting
To give yourself a gorgeous resort in your backyard, add lights that will make the space perfect for evening relaxation. String lights are a wonderful way to create a calm atmosphere and are easy to hang from the pergola ceiling or tree branches. Soft lighting will transform the outdoor space into a dreamy space with hanging lanterns and spotlights along the walkways.
Landscape lighting also plays an important role in getting your luxury getaway. Accent light has a huge impact on the overall design of your backyard and will help you highlight some of its features like steps.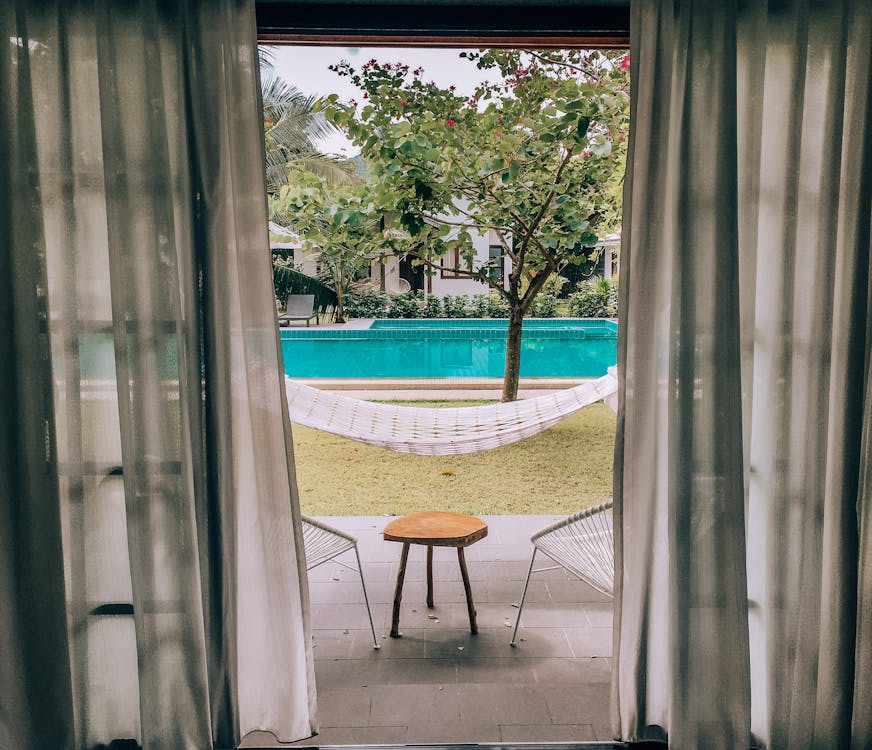 4.   Add an outdoor firepit
A fire pit is a perfect combination of decorative features and comfortable addition to the backyard. It's can be a center of social events or a secluded spot to spend time alone and stargaze. Depending on your backyard design, you can have a fire pit almost anywhere.
For example, building one at the poolside is ideal for those who like night swimming and want to de-stress before going to bed. On the other hand, the most common place to have a fire pit is in the middle of the seating area. That way you can enjoy your outdoor living room even during the chilly evenings or when you have guests.
5.   Build a relaxing shade
The key to spending more time in your backyard is to make it as welcoming as possible. A relaxing shade by the pool, over the seating area and porch is a great way to spend every free time outside. Opt for modern vergola with an opening roof that will protect you from any type of weather.
Add elegant curtains on the sides that will shade you from the sun and give your outdoor space a touch of luxury. With a few leafy plants here and there, you will have your cabana throughout the whole summer.
6.   Hang hammocks from trees
Hammock may seem simple but it is a comfortable feature that will allow you to have a luxury getaway in even the smallest backyards. And the best thing is that you can pair it with the theme in your yard since they vary in size, material, and design.
Fresh air and a more casual feel of a hammock bring calming elements to your backyard especially if you pair it with floor cushions and flowery vines. And its swinging motion will make it a wonderful spot for an afternoon nap and to relieve stress.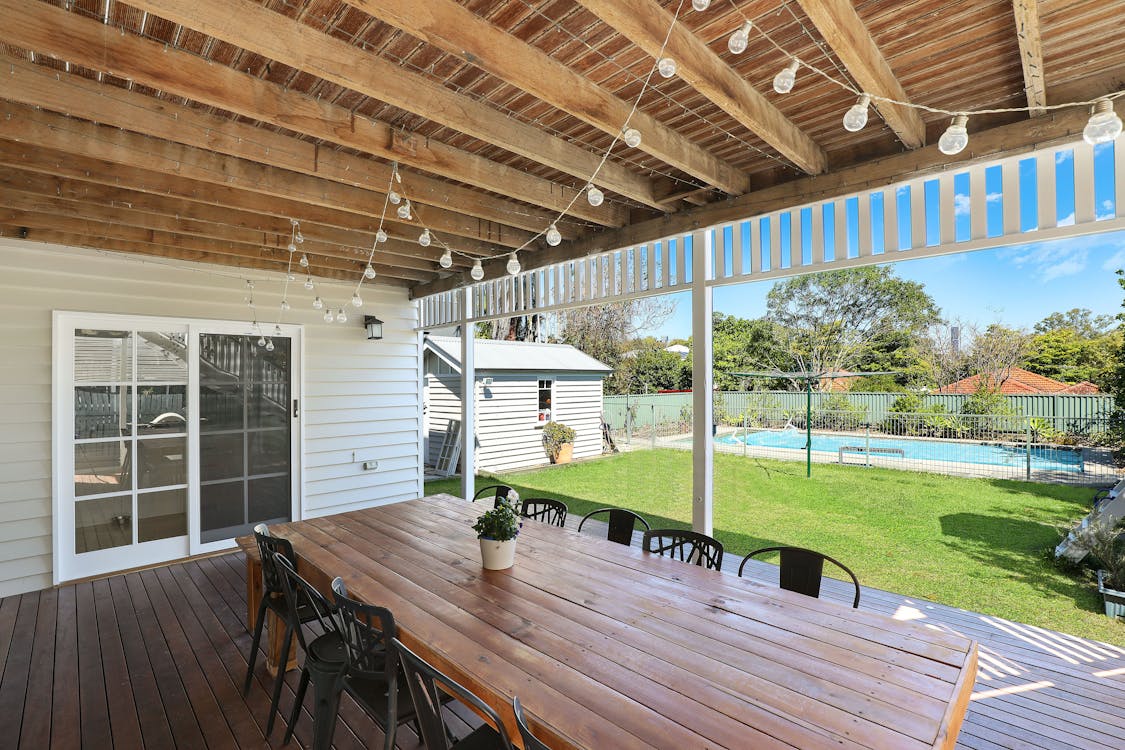 7.   Focus on a specific theme
Since having a luxury getaway is also about harmonizing visual aspects of your backyard, you should probably consider a theme. For example, a Moroccan space will have patterned tiles while Mediterranean style is all about vibrant colors. Japanese Zen gardens use stone, sand, and wood, but also include at least one water feature like a pond.
However, modern designs with large seating areas and clean geometrical shapes bring calmness into your backyard as well. When searching for the ideal theme, consider which ones seem most tranquil to you and start from there.
In the end
With these exotic ideas, you will be able to turn your basic backyard into a luxury getaway and tranquil oasis. And more importantly, you won't have to travel far to have some peace and escape the stress.
---
Sarah Jessica Smith is a young blogger from Sydney. She is in love with life and all the things that can make her daily routine easier. She loves to write about home improvement, lifestyle, and all the small things that make life such a great adventure.