We movie fans have been speculating on the Oscars for a while. Would Quentin Tarantino finally get his Best Director award, or get a film that wins Best Picture for Once Upon a Time in Hollywood…? Would Martin Scorsese get another Oscar for The Irishman, perhaps his swan song? Well the Golden Globes just happened, and for better or worse they are a potential glimpse into what might happen with the Oscars. They can help shape a narrative. Now, it seems like the film that may be ahead in the Oscars race is…1917?
Yes, the big winner of the Golden Globes on the film front was Sam Mendes' World War I epic 1917. Well, that and Joker, but that's only going to go so far at the Oscars. Maybe Joaquin Phoenix can win Best Actor, but that's about it. However, is 1917 now a member of a triumvirate of films that can be considered the Best Picture frontrunners?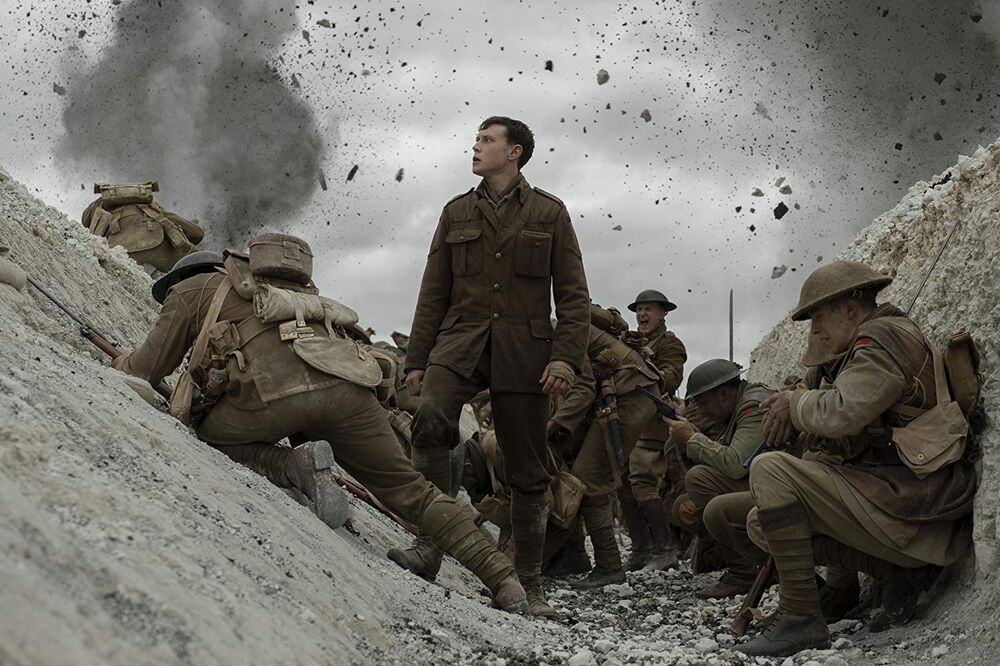 I have not seen Mendes' film, which won both Best Director and Best Motion Picture – Drama, but I will eventually. I hear it's totally fine, and an impressive bit of filmmaking. One of those movies framed as being one shot a la Birdman. The kind of ambitious concept that can win you Best Director. Many of us are left in two minds about the Golden Globes, though. We scoff at Hollywood Foreign Press Association, who hand out the awards. They are happy to hand out something to a European director like Mendes, making a film about a very European war. On the other hand, it is the second-biggest movie award show. It happens before Oscar nominations. The Globes can't help but get in people's heads.
I'm not sure I can say 1917 is the new favorite for Best Picture, or Mendes for Best Director. After all, the Golden Globes separates drama and musical/comedy into separate categories for film. The winner of the musical/comedy award was Once Upon a Time in Hollywood… and that movie also got Tarantino an award for Best Screenplay. Mendes' film is an artistically-ambitious war epic. That's the kind of movie the Oscars love. However, Tarantino's film is about Hollywood and movie making, another thing the Oscars can't get enough of. Never forget The Artist won Best Picture. Maybe it's better to focus on the film that might be the loser of this all, which is Scorsese and The Irishman. I think it's still in the race, but it may be third in a three-team battle.