Outside of the "Treehouse of Horror" episodes, there are two kinds of episode that are regularly done by The Simpsons. You have Christmas episodes, fitting for this time of a year, and Sideshow Bob episodes, fitting for the holiday season if you spend your time trying to murder a 10-year-old boy. However, given the disparate natures of those two kinds of episodes, you might think that the twain would never meet. Well, you would have been wrong.
This winter, The Simpsons did, indeed do a Christmas episode featuring Sideshow Bob. Frankly, when I realized that was what they were doing it I thought it was a clever idea. It's also probably better not to just rely on Sideshow Bob's antics at this point. There have been several really good, even a couple great, Bob episodes. However, during this year's episode, titled "Bobby: It's Cold Outside," they made direct reference to a truly lousy episode where Sideshow Bob steals another guy's face. It was really dumb.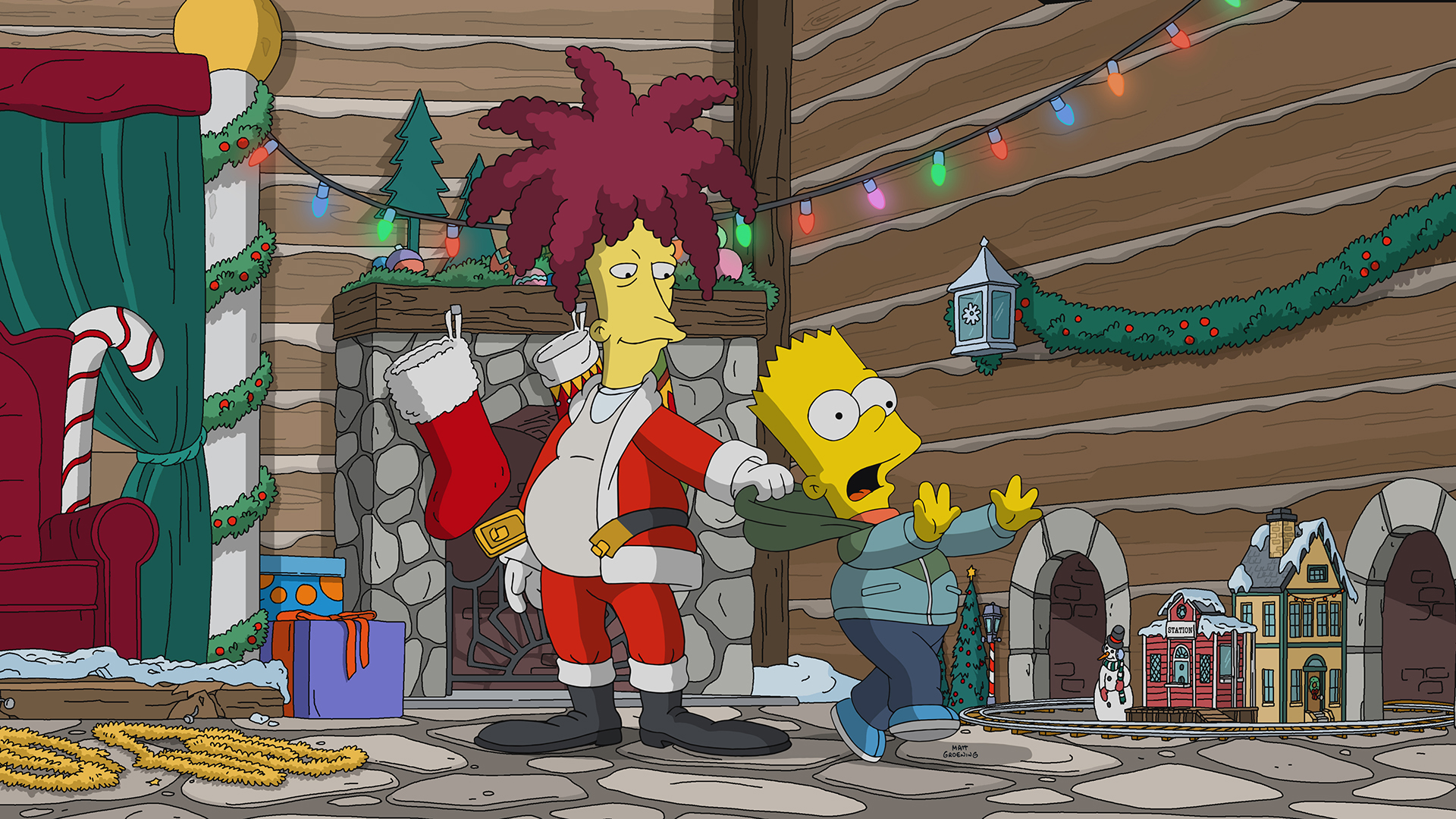 This year's premise wasn't exactly a home run, admittedly, but it was at least a solid single. Bob has broken out of prison and is living as a lighthouse keeper. Then, he gets a job playing Santa, which brings him across the Simpson family. Since he's a "method actor," he won't try and kill Bart while he's playing Santa. This did make me roll my eyes a bit. There's also a mystery involving somebody steal packages off porches. I don't want to go into too much detail, because it's a new episode so I feel like avoiding anything too spoiler heavy.
Of course, who of you out there are dipping in and out of The Simpsons at this point? You're either a diehard still watching it, or you've given up, and probably gave up years ago. I don't think "Bobby: It's Cold Outside" is an episode you need to really to seek out, unless you are a Scott Bakula completist. He has a cameo as himself. That wasn't just a random non-sequitur.
For a huge Simpsons fan, though, there is something about an episode like this that resonates to me. I know there are only so many Christmas and Sideshow Bob episodes left in my future. Getting two of them at once, even in an episode that is solid but unremarkable, is a nice little holiday gift in some ways.