Now, I know what you might be thinking: "Hey, didn't you already recommend bingeing Nailed It! in the past?"
The answer to that is yes, but this is specifically me recommending the two holiday seasons of Nailed It!. The show is roughly the same as the normal version. Three amateur bakers are competing to try and recreate elaborate cakes that are way beyond their skill levels for a chance at 10,000 bucks. Mistakes are made. Nicole Byer is the host and she's great and funny. Her co-host is the acclaimed French chef Jacques Torres. There's always a guest judge along those two. The only different is that every episode has a holiday theme. The set is decked out in a wintery, Christmas-y way. The challenges are based around holiday stuff, like Santa cakes or Hanukkah-related cakes. It's the same show with a holiday sheen.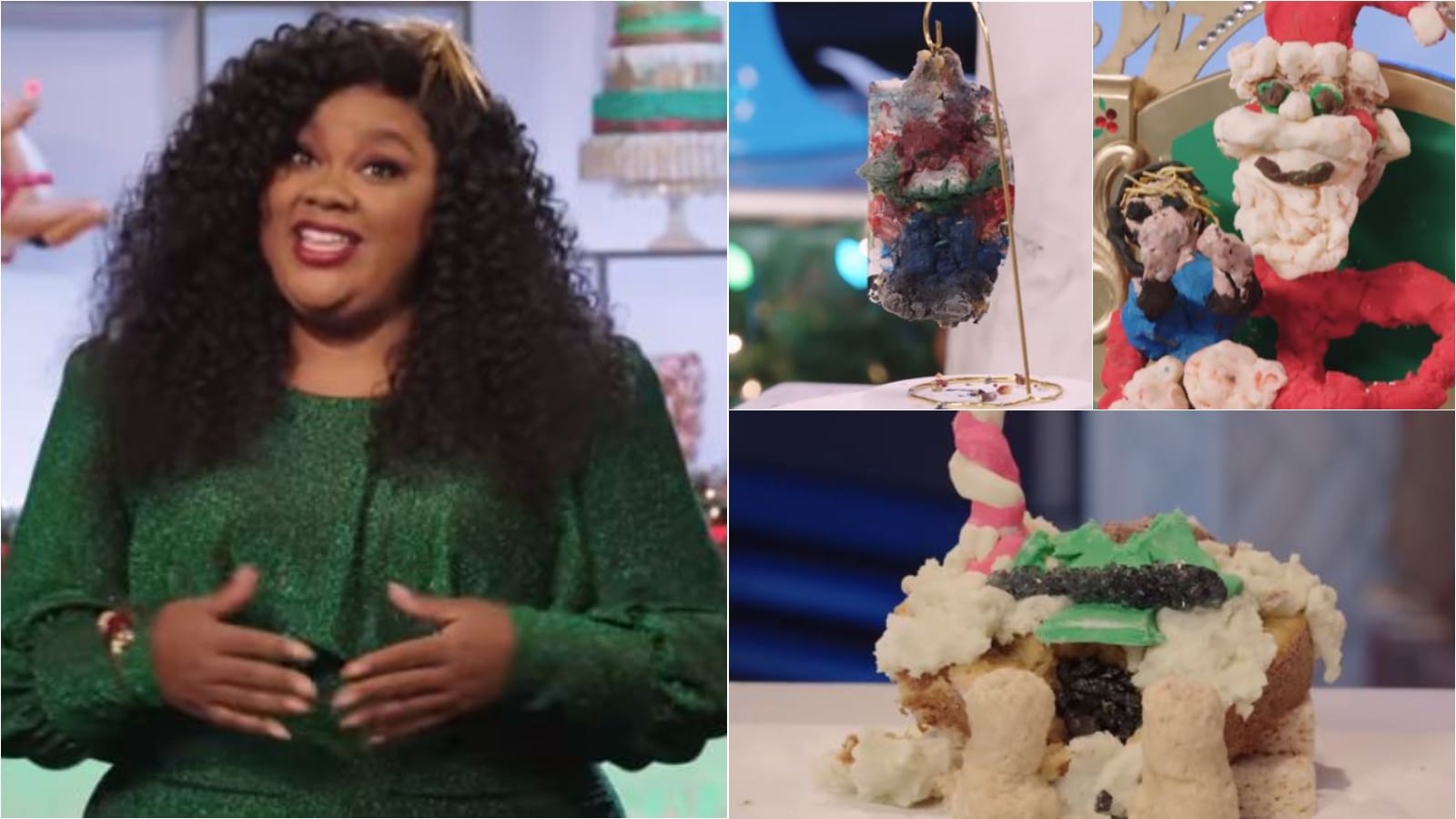 I'm still recommending you binge both holiday seasons of Nailed It! this weekend anyway. One, it's a delightful show. It's worth watching any weekend. However, this is the weekend before Christmas. Hanukkah starts Sunday. This is the perfect weekend for a breezy, light, fun show like this. You've got enough going on this weekend, right? You need something to relax with. Are you spending time with your family? Throw on Nailed It!. It's totally family friendly. You can all set down and watch a few episodes. Heck, just put it on in the background if you've watched them before. Catch a few glimpses of Nicole doing her thing. It'll be great.
This is the perfect thing to watch this weekend. You can definitely get through both Nailed It! Holiday seasons over the weekend while you are wrapping presents or making food. There's no need to challenge yourself. Don't bother with a bleak critical darling. Just watch amateur bakers fail to make cakes, but in a way that's not meanspirited. Happy Holidays.