Mystery Science Theater 3000 was cultishly adored in the '90s. Then, it came to an end. Well, for a while. You may have seen that it came back recently, but not with all the same people. It's basically just the creator Joel Hodgson and a bunch of new people. Joel, infamously, left the show during its original run, as did a few other key players. The main trio at the heart of MST3K at the end, the human host and the two men voicing and manning the robot puppets, were Mike Nelson, Bill Corbett, and Kevin Murphy. To this day, they are working together.
I love MST3K, I even wrote a book about it, and the concept at its core is great. You watch a bad movie while funny people crack jokes. It's better than just hanging out with people and making jokes, because a lot of times your friends aren't funny. I distinctly remember a miserable experience of watching that Punisher movie with Thomas Jane. After MST3K came to an end, Mike, Bill, and Kevin made a show called The Film Crew. You probably missed it. They only made four episodes, I believe, and they are, you know, fine. The three were characters on the show, they had some skits, but it didn't have the sci-fi element. It was almost like Cheap Seats, the sports version of MST3K.
Then, the trio decided to found RiffTrax. It started with them recording audio commentaries of popular movies and then you could buy the commentaries and listen to them while watching the film. So, you know, you could watch a Twilight film while playing the audio track. The characters were gone, as were the visuals. It was just jokes over a movie.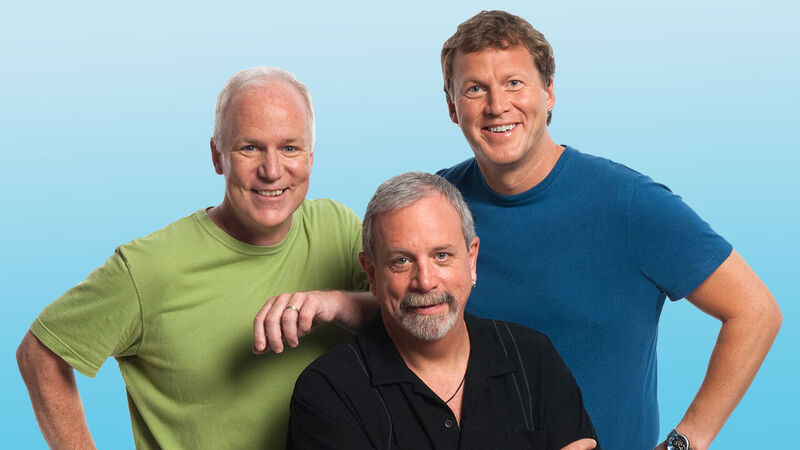 In time, the RiffTrax crew would dip their toes back into the visual medium. They started releasing movies with the audio commentary included with it. No downloading and syncing up necessary. They also started doing live shows, which they would simulcast, and also make available for watching. I feel like they've done a few Sharknado movies. Still, there were no characters. It's just the men Mike Nelson, Bill Corbett, and Kevin Murphy making jokes. No premise, just comedy.
Nowadays, there are places to find RiffTrax episodes for streaming. There are several on Amazon Prime. There is also a channel on the free app Pluto TV dedicated to showing RiffTrax episodes 24/7. Some of them are pretty amazing, like Rock N' Roll Nightmare and Rollergator. Some of them don't have Mike, Bill, and Kevin, but instead have some random British guy. Those aren't good.
RiffTrax isn't quite as sharp as MTS3K. The jokes meander a bit more. The riffs can go on a little long. Still, it's really funny, and for years it was what we had to scratch that MST3K itch. The puppets are gone, but the jokes, and bad movies, are still there. So yeah, I'm recommending binging some RiffTrax this weekend. I guess I didn't say that until now. Go do it! Especially if you can catch Rollergator.