What's the best show on TV right now? The answer to that question is ever changing. Shows come and go throughout the year. A show is the best show on TV, then it's season ends, or hell  the series comes to a close, and then it loses that title. In this modern era, there's always shows airing new episodes. So who has the current crown? Well, as of this specific moment in September, there is a clear answer to me, and that's Lodge 49.
Now, your eyes may be glazing over as you read that title. If there is a bell in your brain, it's not being rung. That's alright! It's not a ratings success. It's not The Walking Dead. In fact, you might not even know Lodge 49 is on AMC, the same network as The Walking Dead. Not a lot of people watch Lodge 49, but it still got a second season. Why? Because the people who watch it love it. I am one of them. I realized the other day, while waiting for a new episode, just how pumped I was for the show to come on. Oh, also I was watching it live. That's when I realized just how much I enjoy Lodge 49.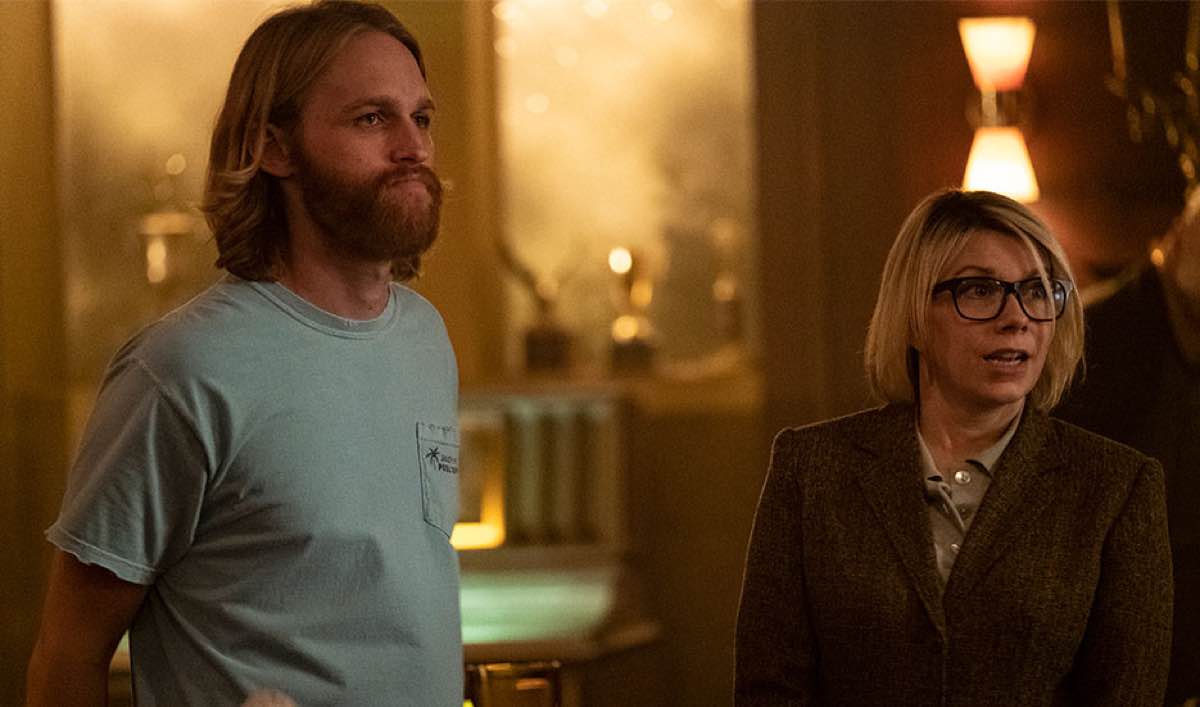 I both can and can't tell you what the show is about. Ostensibly, it's about a man named Sean Dudley, who goes by Dud. He's a guy ambling through life, lost after a snakebite keeps him from surfing and after his dad dies, taking with him the family business. Looking for something to do, he joins a local lodge belonging to the Order of the Lynx. There, he befriends Ernie Jennings, a middle-aged plumbing salesman. He also has a sister named Liz, who has her own issues.
This is the simple, tangible story happening. Then you get into the crazy stuff, the conspiratorial stuff, the potential supernatural stuff. I don't want to spoil anything, but just know there is so much more to the show than a guy that may remind you of The Dude from The Big Lebowski joining a rundown local fraternal lodge. It's a unique show, incredibly idiosyncratic and wonderful. Lodge 49 is funny, but also eccentric and actually has some stuff to say about the modern economy. It also looks amazing. The show is beautiful and shot really well. It's full of excellent performances, led by Wyatt Russell as Dud, but he's just the tip of the iceberg.
You can't just join in with Lodge 49 here in the second season, because you will be totally lost. It's a show you have to begin from the beginning. You should do that, though. You should do it right now. Lodge 49 is a breath of fresh air, and the best show on TV. Give it a watch, and you may just agree.