From the horror genre, the paranormal or psychics films are some of the most followed by the fans, waiting for the premiere of each feature film that promises to cause good scares, adrenaline and much suspense. In the history of horror movies there are films that have become timeless and obligatory for any movie buff or fan of this genre, and others that despite being more current have managed to earn a standing ovation from the public. This list will help you choose the best one to enjoy a few hours immersed in its history. Anyway you can get more info by viewing in bestpsychics.club list.
The Exorcist
Although this film is worldwide recognized and integrates an infinity of lists, it is not possible to speak of paranormal cinema without including it. Released for the first time 40 years ago, it is still an icon and is acclaimed by critics and spectators who do not get tired of seeing and recommending it. Its influence is such that it has become one of the most parodied productions in recent times. This film based on the story of William Peter Blatty, and directed by William Friedkin, was inspired by real events, and tells the events during the exorcism of Regan MacNeil, twelve years old, which was owned by a diabolical entity. Starring Elien Burstynm, Linda Blair, Jason Miller and Max Von Sydow, this film achieved great acceptance among connoisseurs of the seventh art and the general public, obtaining ten Academy Award nominations and finally winning two of them. He also won four Golden Globes, including the Best Dramatic Film category.
The Amityville Horror
This paranormal film does not enjoy as much fame as the previous one, but it has a plot that will suspend anyone who sees it, and much more after knowing that it is based on real events. It was produced by MGM in 2005. Emerged as an adaptation of Jay Anson's book "Horror in Amityville," he tells the events that happened when George and Kathy Lutz (Ryan Reynolds and Melissa George) move to their new home on Long Island and begin to witness paranormal events that there they happen, until they discover that their home was a witness in the past of chilling events. This remake of the 1979 film of the same name has already become a classic.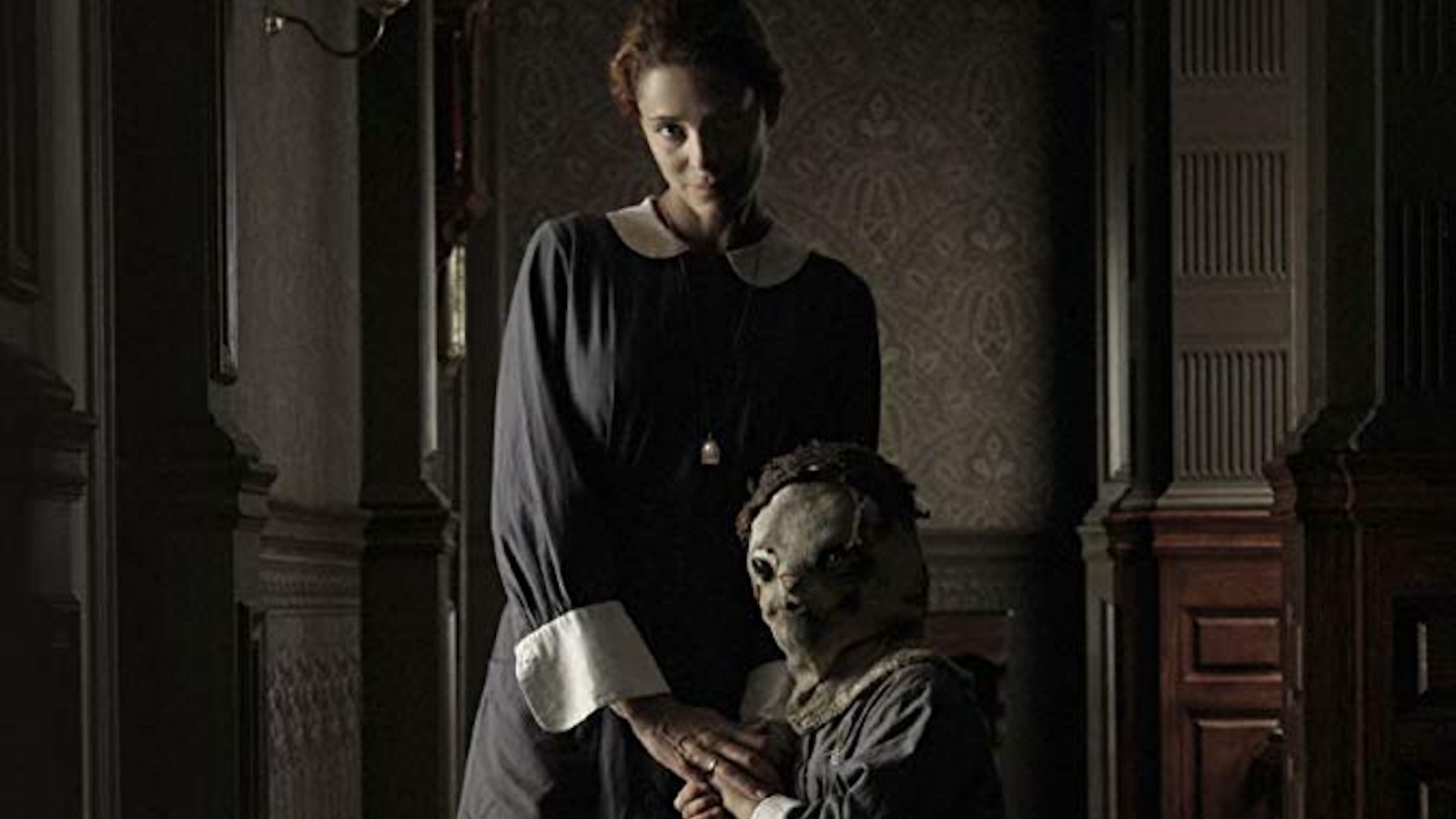 The Orphanage
Juan Antonio Bayona was in charge of directing this Spanish film made in 2007, which tells the case of Laura, who returns with her family to the building that was once the orphanage where she was hospitalized during her childhood. Laura intends to open a care center for disabled children. Over the days he realizes that his son Simon begins to have strange behaviors caused by his seemingly fruitful imagination, coming to talk with imaginary friends. But things quickly get out of control, and Laura begins to wonder if the house will have something to do. Criticism gave 86? Valuation during its premiere.
The Omen
Released in 1976, "The Prophecy" features a premiere cast, starring actors Gregory Peck, Lee Remick and David Warner, embodying the story of Damien, a child adopted by the Thorn family, who could be the true antichrist of which It is spoken in the biblical prophecies. This film directed by Richard Donner is remembered for iconic scenes, which marked a before and after in horror movies. Besides, it has been a source of inspiration for sequels and remakes based on the bearer of 666, the number of the beast. Its original history and memorable scenes have made it one of the best tapes of the paranormal genre, being placed in the 31st place on the list of "The Most Frightening Movies" made by the Chicago Film Critics Association.
Rosemary Baby
Rosemary Woodhouse (Mia Farrow) is a young woman who moves with her husband Guy Woodhouse to an old apartment in New York City, where she feels surrounded by an affectionate atmosphere thanks to the attention of her neighbors. In the middle of this, the sinister reputation of the building is noted after the death of Terry, neighbor of the couple. Through all this commotion, joy comes when Rosemary finds out about her pregnancy, even though she has the memory of a dream where she is raped by a strange and terrifying creature.