Have you ever had a slow day? Maybe you had plans fall through, and it's a weekend afternoon and you are just looking to kill some time. A lot of times, you end up throwing on something you've seen a dozen times before. Or maybe you feel bold. You pick a new movie on Netflix to try, or perhaps you find something on demand. Hey, why not roll the dice? I guess this is my longwinded way of explaining why I found myself watching Lego Scooby-Doo! Blowout Beach Bash.
If you aren't familiar with this particular film, and I wasn't myself until I was scrolling through what was on demand on my TV app of choice, Blowout Beach Bash is a 2017 direct-to-DVD Scooby-Doo movie. They've made a ton of these films over the year. I've reviewed a couple in the past. They've been alright. I liked the show Scooby-Doo! Mystery Incorporated from a few years back quite a bit, but the movies don't tend to be on quite that level.
The reason I decided to watch this one, though, was because it was being animated in Lego. You know, like The Lego Movie or that one surprisingly good Simpsons episode done with Lego. Honestly, my plan was to just turn it on, watch it for a couple minutes to see how all the characters and the world looked in Lego, and that would be that.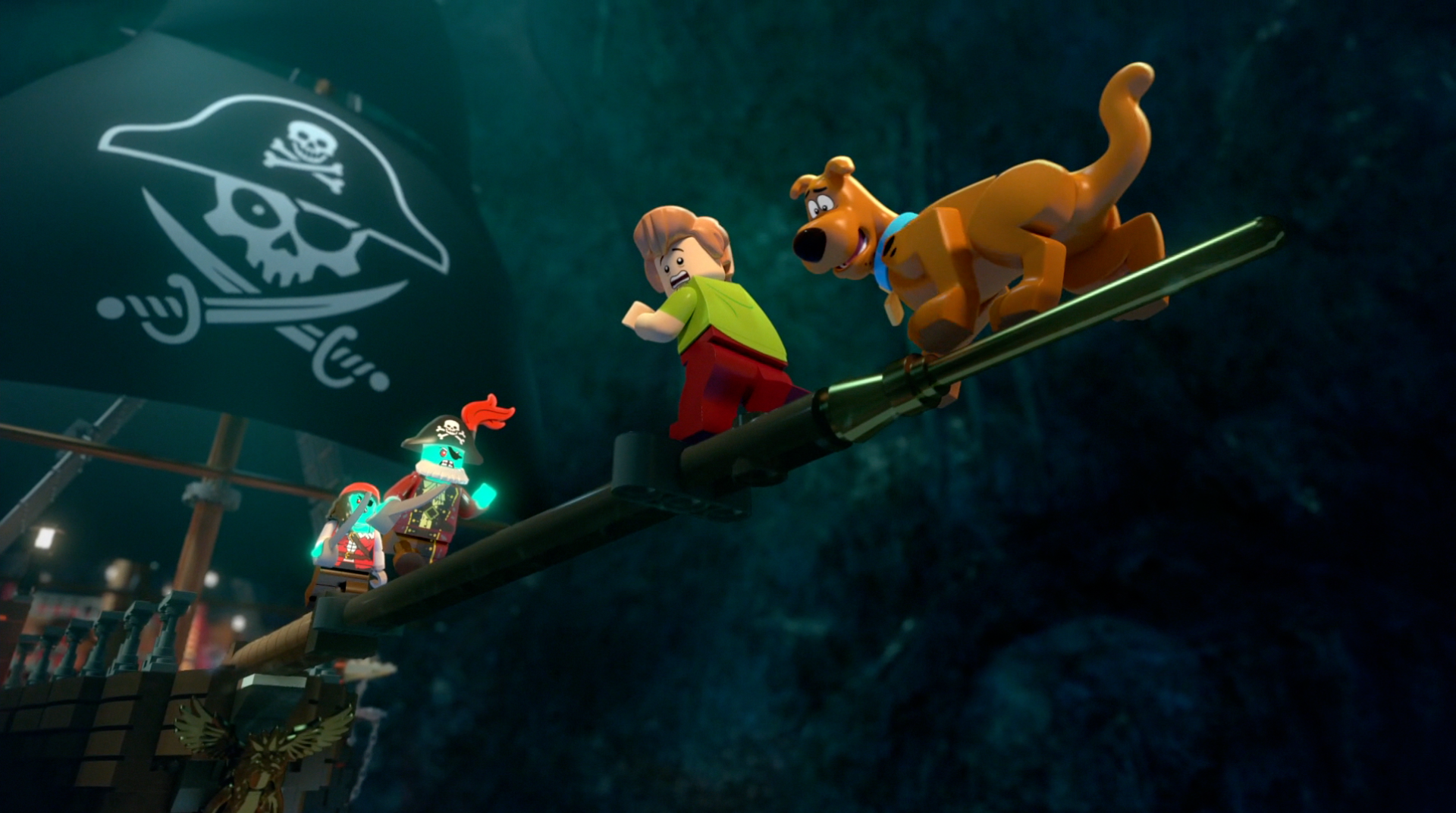 And then I watched the whole thing. Was it amazing? A heartbreaking work of staggering genius. Well, no. However, it was way better than I thought it would be. I thought it was genuinely good. It was silly, in that Scooby-Doo way, but there were some good jokes, and a couple catchy songs. Plus, they did some fun stuff with the Lego of it all. I also think that the fact there was a beach party vibe going on as well helped. It felt just right for the summer.
Do I plan to check out the first of these Lego Scooby-Doo movies, Haunted Hollywood? Probably not. Blowout Beach Bash was probably enough. I'm glad I watched it though. It was a good way to kill 75 minutes on a summer afternoon. Strange things can happen when you take a gamble on watching something new. Like, for example, watching a Lego version of Shaggy making a giant sandwich out of Lego.