Adam Sandler is an actor who I, and I imagine most people my age, grew up with.  From iconic films like Billy Madison, Happy Gilmore, and Big Daddy, Sandler was once on top of the world, making hilarious comedies year after year.  But over the last decade, his shine seems to have faded and his films seem more like "Adam Sandler Goes on Vacation with [Insert Actress] and his Buddies" movies rather than original and fun.  Sandler made a big splash in 2014 when he signed an exclusive deal with Netflix, a deal that seems to have given Sandler a wide range of freedom in the films that he makes.  Since then, Sandler has starred in six movies for Netflix with his seventh, Murder Mystery, dropping this week.  So in honor of that, here is a ranking of all of Adam Sandler's Netflix movies.  Surprisingly, these films are far better than I anticipated and, if you're as big of a Sandler film as I am, you will enjoy most of these films.

6 – THE RIDICULOUS 6 (Frank Coraci, 2015)
Sandler's string of Netflix films got off to a rocky start with The Ridiculous Six, a parody of sorts poking fun of the ensemble Westerns like The Magnificent Seven and The Hateful Eight. Sandler stars as Tommy, a white man who was raised by Native Americans (who are constantly referred to as "injuns" throughout the film) who discovers he has five half brothers, played by Rob Schneider, Terry Crews, Luke Wilson, Jorge Garcia, and Taylor Lautner, who all set out on a mission to find their deadbeat dad (Nick Nolte). Though it does play out like a true Western, with the look, feel, and tropes, the film is bogged down by offensive humor and immature fart jokes. Also, Vanilla Ice plays Mark Twain, which is all sorts of absurd.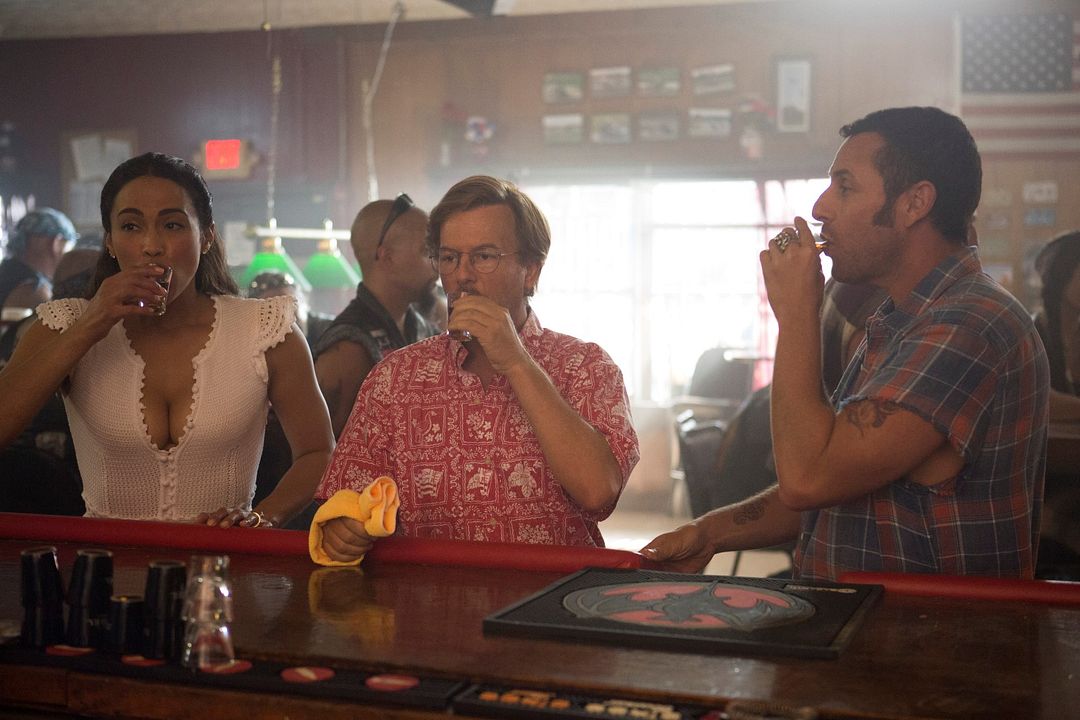 5 – THE DO-OVER (Steven Brill, 2016)
The Do-Over is a film the reminded me of a past Sandler film, Click, in that it is a movie that starts off as a fun and funny film but takes a hard left turn into sad and emotional that only kind of works. Sandler and real-life buddy David Spade star as two down-on-their-luck guys who fake their own death and pick up two new identities, only to find out the two identities they've assumed are in deeper trouble.  Sandler and Spade are always fun to watch on screen together and the film does feature some funny jokes and decent action pieces.  But much like Click, the emotional twist in the film is a bit jarring, and though I didn't necessarily mind it, I was enjoying the film for what it was at the beginning and the path it was going on.  Not a complete miss for Sandler, but not a homerun either.

4 – THE WEEK OF (Robert Smigel, 2018)
The Week Of is a movie I thoroughly enjoyed that has only one real issue. The film looks at Kenny (Sandler) and Kirby (Chris Rock), two fathers with opposing personalities who's families come together to celebrate the wedding of their children. Smigel does a great job of making us feel the anxiety of this week, as more people start to show up and more things begin to go wrong.  Sandler gives one of his better performances here, as Kenny has done his best to plan and pay for everything for this wedding, yet nothing goes right at all.  Watching Sandler get frustrated to the point of his face turning blood-red is always a sight to behold, and he does an excellent job of making us feel bad for Kenny.  We know his intentions and we know he means well.  My issue with the movie is Rock.  His performance is fine, but he isn't much of a character. Some of the funnier moments of the film happen to Kirby, but there isn't much to him other than he has a lot of money and he was a bad father.  The Week Of is a fun look at the most stressful week of any father's life.

3 – SANDY WEXLER (Steven Brill, 2017)
Adam Sandler dons a weird accent, a la Little Nicky and That's My Boy, in Sandy Wexler, a tribute to Sandler's long time-time talent agent and a sort of meta look at how Sandler helps his friends. Sandy Wexler (Sandler) is a well-meaning, mildly-obnoxious talent agent who cares about his talent as if they were family, even if they are D-grade talent.  When Sandy signs a young singer (Jennifer Hudson) who becomes huge, he realizes the tortures of the Hollywood game and how it effects the one you love.  Though the accent is obnoxious, Sandler is incredibly sweet as Sandy, doing an impersonation of the agent that signed him before he was famous and on SNL.  But what this movie really shows is how Sandler helps his friends in the entertainment world.  Whenever you see a Sandler film, you see the regulars, like Rob Schneider, Nick Swardson, David Spade, and Kevin James.  Sandler always looks out for his family and his friends much like Sandy does for his clients.  Sandy Wexler is an amusing, charming look at keeping your friends close and helping them in the entertainment world.
2 – ADAM SANDLER 100% FRESH (Steven Brill, Nicholaus Goossen, 2018)
Adam Sandler 100% Fresh is like watching a documentary version of Funny People, just not nearly as sad. Sandler is having an absolute blast in this stand-up special that shows Sandler performing in a number of different arenas all around the country.  Filled with a mixture of stand-up and songs, Sandler is full of jokes, energy, life and never stops being great.  The highlight to the show is Sandler's beautiful tribute to the late, great Chris Farley.  It is a heartbreaking song where Sandler goes through their entire friendship, from when they met on SNL, to the long nights of partying, to the funeral.  This is one of the best songs Sandler has ever created.  It's great to see Sandler this funny and show this much emotion.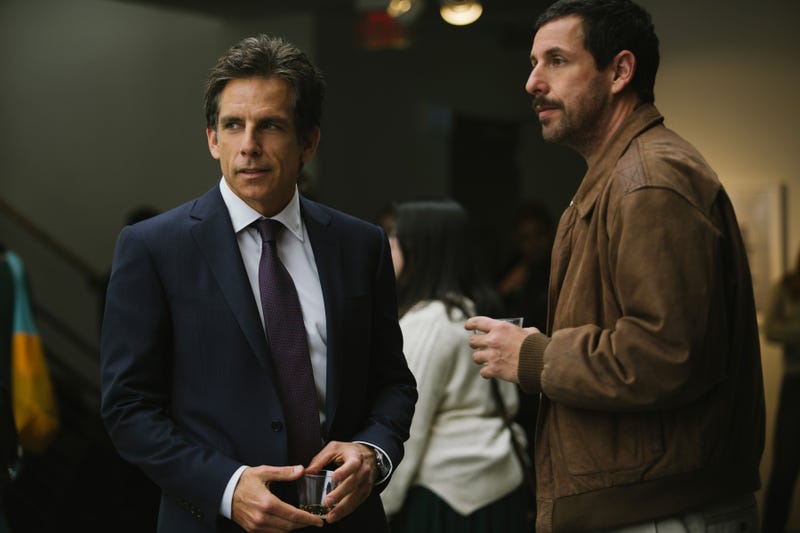 1 – THE MEYEROWITZ STORIES (NEW AND SELECTED) (Noah Baumbach, 2017)
I am not the biggest Noah Baumbach fan, as his comedies don't really register with me and my sense of humor. But The Meyerowitz Stories is one that really clicked for me.  The film looks at an estranged family (Sandler, Ben Stiller, and Elizabeth Marvel) who come to New York City to celebrate the artistic works of their father (Dustin Hoffman).  Baumbach dives in to the family dynamic of these people, giving us a quietly comedic look at how regardless of their differences, disagreements, and ways of life, they are still a family who will be there for each other, while also attempting to solve life-long issues.  The cast is sensational, with Hoffman, Stiller, and Marvel putting in terrific work and Sandler giving one of the best performances of his career.  Baumbach harnesses Sandler's rage, annoyances, and sweetness, much like Paul Thomas Anderson was able to do in Punch Drunk Love, arguably Sandler's best performance to date.  This is a sweet, charming, funny, sad movie about family that everyone can relate to.
Follow Kevin on Twitter and Instagram @kevflix.