We may be barely three months in to 2016, but there's already a range of viral videos and funny pictures based on them with some taking the internet by storm. From teenagers in white Vans to prankster Adele, here are the top ten videos that have had us all in fits of giggles.
It's hard to explain why this video is so funny, but it is. Daniel, the star of the clip, is filmed by his friend Josh who can be heard whooping 'Damn, Daniel! At it again with the white Vans!' from behind the camera. The video has become the latest internet sensation, with thousands of shares, tweets and memes.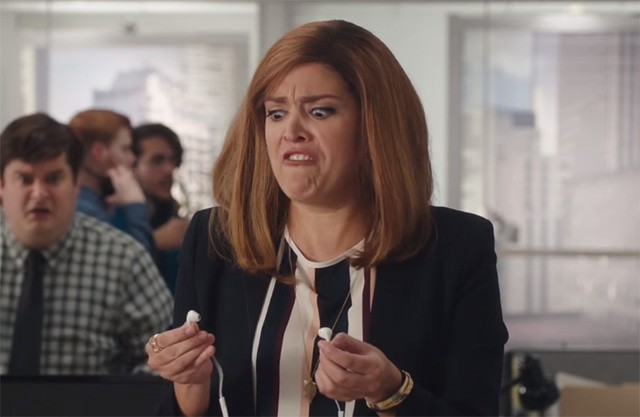 When Beyoncé quietly released her 'Formation' video on the eve of the Super Bowl, the internet freaked out. Naturally, SNL was all over it with their parody video which shows white people freaking out over the realization that Beyoncé is, in fact, black. Who knew?
Adele Pranks Jamba Juice
With the help of Ellen DeGeneres, the Hello singer hilariously pranked Jamba Juice employees with a series of bizarre antics. In the clip, Adele seemingly becomes a little confused by smoothie sizes, requesting a 'large but in a small cup'. Later, she takes some scissors, cuts off some wheatgrass and starts to chomp on it 'like a deer in a forest'.
James Corden's Carpool Karaoke
The hilarity that is James Corden's Carpool Karaoke isn't just one clip – it's a series of seriously funny and entertaining videos, all starring various celebrities. Starting back in March 2015 with an epic carpool karaoke session with Mariah Carey, Corden's musical comedy clips are still going strong in 2016.
Donald Trump
Donald Trump's hair alone seems to be taking the internet by storm this year. And, with the extremely right-wing politician and businessman appearing to think he has a chance at the presidency this election, the internet has responded with a series of funny videos and memes making fun of him – there's far too many to mention just one. Chuck Todd of NBC's Meet the Press did make a fantastic video titled Trump vs. Trump, however, showcasing just how much the White House hopeful has contradicted himself over the past few months.
Pop Stars Read Out Mean Tweets
…about themselves. Yup. A group of pop stars got together to read out the nasty comments that their haters took to Twitter to broadcast, and the result was pretty hilarious. So far Ed Sheeran, Drake, Rita Ora and One Direction have all taken to the Jimmy Kimmel stage to read out the mean tweets aimed at them. He may not be a pop star, but Barack Obama himself has even read out the mean tweets aimed at him – and this time it's not a mashup.
What are your favorite funny videos of 2016 so far? Have you made a funny video yourself that you're itching to share? We'd love to hear from you – leave your response in the comments.